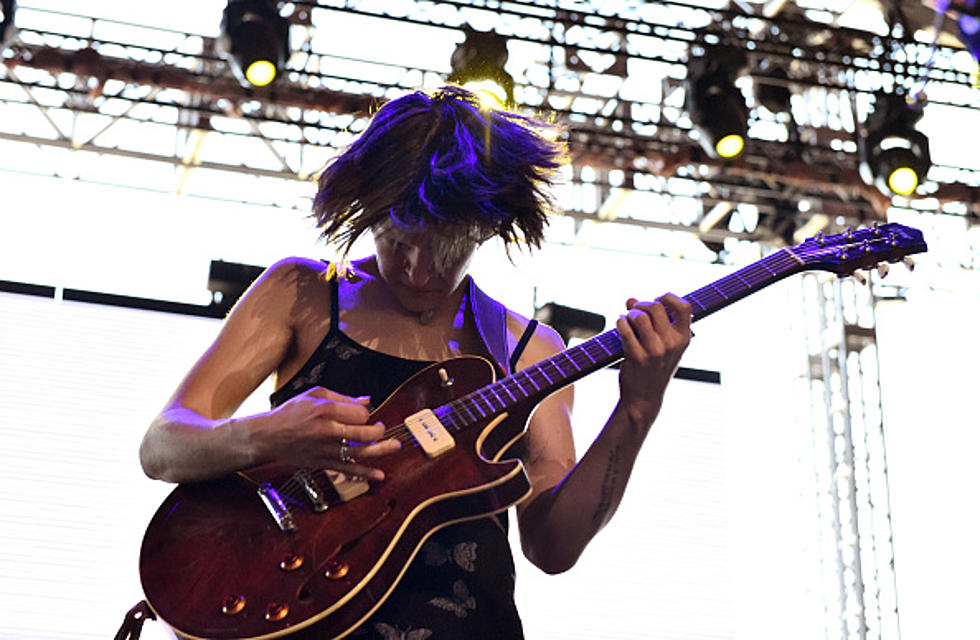 Indies Only Playlist for September 11, 2021
Getty Images for Coachella
This past week we highlighted new music from three Birmingham artists as well as some new favorites from across the globe!

Birmingham's Taylor Hollingsworth allowed us to officially premier his new track, When She Saw Her Daddy Cry, two weeks before it will be available to everyone! Cornelius Chapel Records also sent us the latest track from People Years, from the album XIV which lands on November 5th and we got the chance to hear another new one from The Bouquets, out now on B'ham based label Earth Libraries!
Rounding out the rest of the list was new tracks from Sincere Engineer, Madi Diaz, Big Thief, and coming in in the "longest band names in history" category, The World is a Beautiful Place and I Am No Longer Afraid to Die.
Here's what you may or may not have missed...
Hour 1
Petey - Don't Tell the Boys 

Caroline & Claude - Stir the Pot 

Sincere Engineer - Trust Me  

Orlando Weeks - Deep Down Way Out 

Taylor Hollingsworth - When She Saw Her Daddy Cry 

They Might Be Giants - I Can't Remember the Dream 

Madi Diaz - Nervous 

The Bouquets - Get It Right

Gustaf - Book 

The Allergies - Love Somebody 

The World Is a Beautiful Place & I Am No Longer Afraid to Die - Queen Sophie for President 

People Years - Language Moves  

Big Thief - Certainty 

Tasha - Perfect Wife

Easy Life - Ocean View 

Ada Lea - Partner 
Hour 2
Courtney Barnett - I'll Be Your Mirror 

Daisy the Great (with AJR) - Record Player 

Vapors of Morphine - Irene

Safety Town - Fake It 

Bachelor - I See It Now

Oberhofer - Let It Go 

Colleen Green - Someone Else

The Front Bottoms - Lover Boy 

Catbells - It's Not Hard

Geese - Low Era 

Parquet Courts - Walking at a Downtown Pace

Warbly Jets - TMI 

Backyard Tire Fire - Carefree Kids

Johnny Marr - Spirit, Power, and Soul

Gold & Youth - The Worse the Better 
Hour 3
Future Islands - Peach

The Wombats - If You Ever Leave, I'm Coming With You

Ellevator - Easy 

Emby Alexander - Fell Into the Sun (UFO)

Half Gringa - Sevenwater  

The Dodos - Annie 

Hayden Thorpe - Metafeeling

The Technicolors - Nightvisions 

Nathaniel Rateliff & The Night Sweats - Survivor 

American Sigh - Almond Eyes 

Indigo De Souza - Die/Cry 

Face to Face - This Is My Vanishing Act  

John Vaderslice (with Spoon) - Time Travel is Lonely  

Sir Was - I Need a Minute 

Berry - Sound Sun  
This week I'd like to spotlight Daisy the Great (with AJR) and their song Record Player. I'm sad to announce that this was the last time it will be played on Indies Only because, good news, it's now in regular rotation on Alt 101.7!
Let me know what you think of it in the comments below!
I hope you were able to listen to to the show and maybe found a few new artists you were into. If not, you'll have another chance Saturday night from 9 pm-12 am. Follow Indies Only on Instagram for a peek at some of the music coming each week!