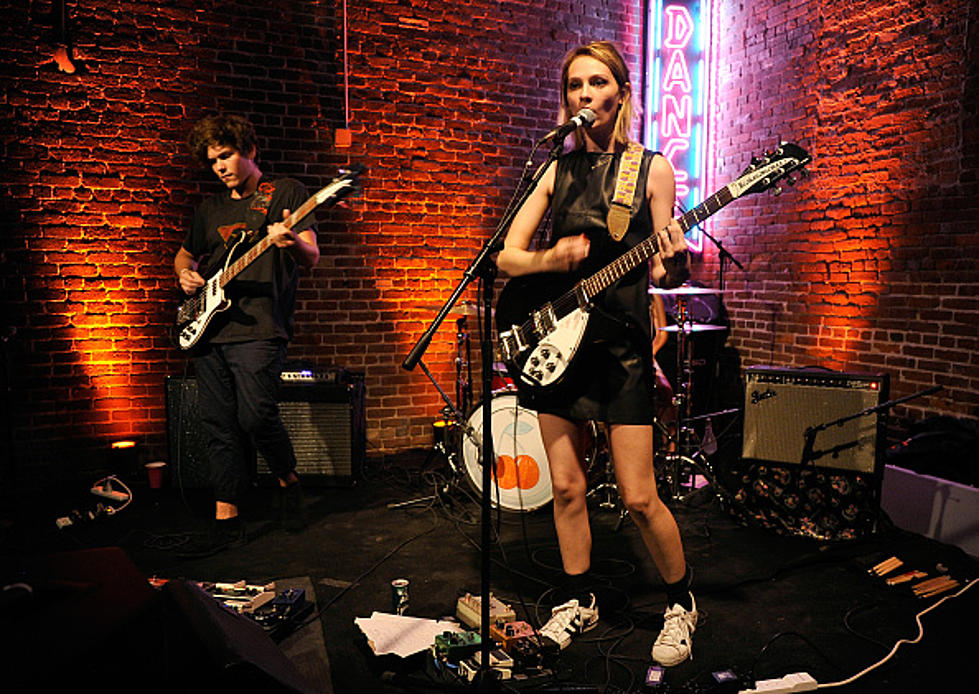 Indies Only "Best of 2021″ Playlist
John Sciulli
2021 was an amazing year for music! Not only did we get back to some sort of normal but bands were able to share what they'd been working on through the pandemic.

The week of Christmas, we usually re-cap some of the most played songs on Indies Only, some of my favorites, and even a few that were banging enough to end up in regular rotation on Alt 101.7! You may have also noticed we play an encore performance the week of New Year's Eve.
I was so excited for the new records from Birmingham's People Years and The Blips this past year. I have most def put in a ton of time with each of their efforts. I was enthralled with the new records from Mississippi blues man Cedric Burnside, Toronto's Kiwi Jr., Norway's Ora the Molecule, and everything my buddy Catbells emailed me as well. SO MUCH GREAT MUSIC IN 2021!
Honestly, my favorite song of the year was Valentine by Snail Mail followed by Milky Chance's Colorado in second place. That's how the show starts off this week but every other song is in no particular order.
Here's how the show played out...
Hour 1
Snail Mail - Valentine 

Milky Chance - Colorado 

Wet Leg - Chaise Longue 

Cedric Burnside - Step In 

Future Islands - Peach 

Genesis Owusu - Don't Need You 

A Great Big Pile of Leaves - Beat Up Shoes

Kiwi Jr - Cooler Returns

Petey - Don't Tell the Boys 

Wilder. - Bad Bad Luck

The Blips - Throw Me Around 

Jack White - Taking Me Back

Melody Federer - I Hate Love 

Manchester Orchestra - Keel Timing 

People Years - Language Moves 
Hour 2
Adia Victoria - Magnolia Blues

Eddie 9V - Little Black Flies 

Cold War Kids - What You Say 

Juliana Hatfield - Mouthful of Blood

Catbells - Same As You 

Dylan Cartlidge - Anything Can Happen 

Sleater-Kinney - Worry With You 

Jason Isbell & The 400 Unit - Sad But True

Rancid Eddie - Dry 

Sincere Engineer - Come Out for a Spell 

Sports Team - Happy (God's Own Country)

They Might Be Giants - I Can't Remember the Dream 

Japanese Breakfast - Be Sweet 

Claude & Caroline - Stir the Pot

Pip Blom - Keep It Together

The Linda Lindas - Racist Sexist Boy 
Hour 3
Daisy the Great (with AJR) - Record Player 

Parquet Courts - Walking at a Downtown Pace

Cherry Glazerr - Soft Drink 

Updog - Skellies

IDLES - The Beachland Ballroom 

Ora the Molecule - Creator

Rowan - Everybody Talks 

Kills Birds - Rabbit

Torres - Don't Go Puttin' Wishes in My Head

Laura Jane Grace - Day Old Coffee 

Kurt Vile - Run Run Run

Kat Von D - Exorcism

Nathaniel Rateliff & The Night Sweats - Survivor 

Cloud Nothings - Nothing Without You

Vapors of Morphine - Irene
I hope you were able to listen sometime in 2021 and maybe found a few new artists you were into. If not, you'll have another chance this Saturday night from 9 pm-12 am. Follow Indies Only on Instagram for an advanced look at some of the music coming each week!