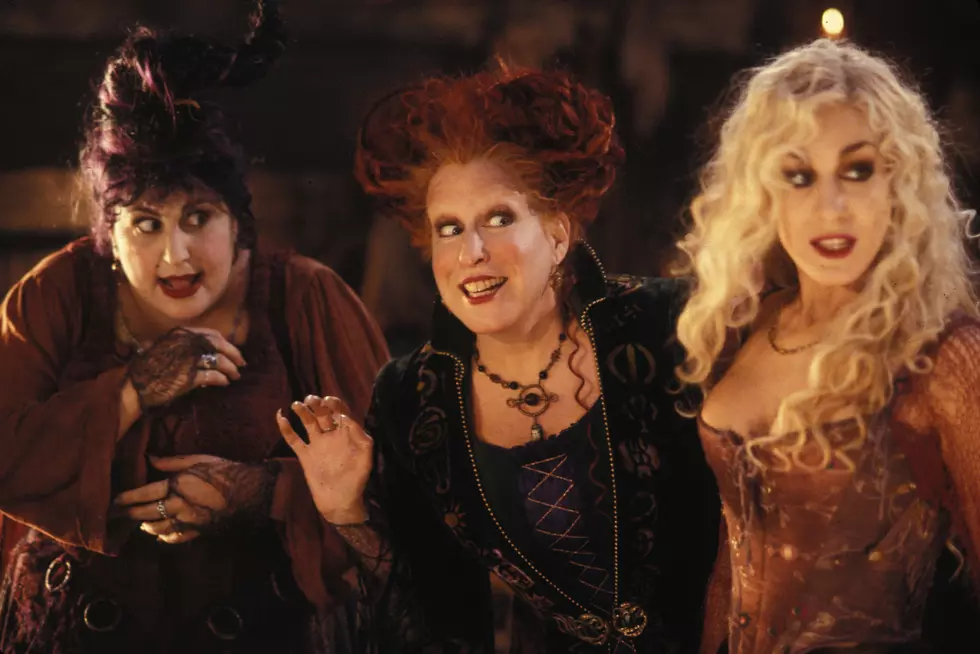 Here's Your Chance to Watch 'Hocus Pocus' Under the Stars This Halloween
Buena Vista
What if I told you that you have a chance to watch the single greatest Halloween movie of all time OUTSIDE on Halloween night?
It doesn't get much better than this, people: Tuscaloosa Parks and Recreation Authority is hosting a special Halloween night screening of Hocus Pocus.
PARA is giving people who live in West Alabama a chance to come to "BOO! in the Park" beginning at 5:30 p.m. on Saturday, October 31st, at the Sokol Park Horse Arena. They'll show a double feature of Hotel Transylvania and Hocus Pocus, and you can see both movies outside.
Gates will open at 5:30 p.m. and Hotel Transylvania will be shown at 6:30 with Hocus Pocus to follow at 8 p.m.
Masks are required, and social distancing will be enforced. PARA also says they will have concessions and food trucks available.
How cool is this? I am CRAZY about Hocus Pocus; it's been a tradition to watch this fun flick every Halloween since I was a kid, so knowing I have a chance to catch it on the big screen OUTSIDE on a chilly Halloween night is just... *chef's kiss*
I mean, I almost named my cat Binx for crying out loud. I can't think of a better way to celebrate Halloween--except for lighting a black candle to bring the Sanderson Sisters back, but I have a kid, sooooo... you figure that one out.
What I am trying to say here is: Get hyped! You can come to Townsquare Media's socially-distanced drive-thru Trick-or-Treat at Government Plaza from 4 p.m. until 6 p.m. on Halloween and then hit up PARA's movie night in the park.
Enter your number to get our free mobile app
See Inside Tuscaloosa's Most Haunted Home