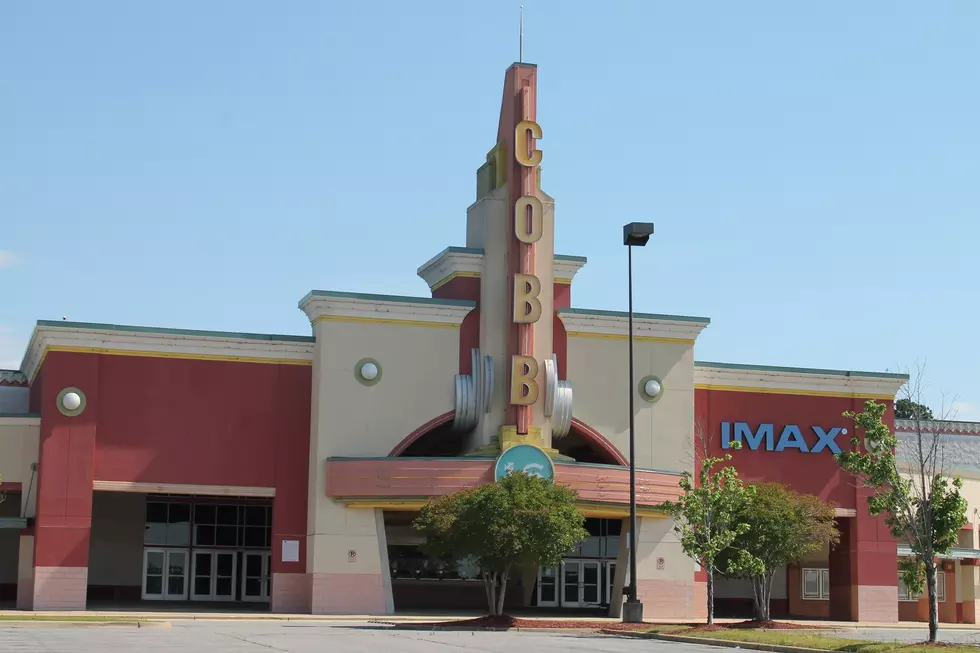 Cobb Theater to Reopen in July
(Stephen Dehtrage)
Enter your number to get our free mobile app
I feel like this week has been a great one for good news here in Tuscaloosa.
Tuscaloosa's only theater here in town is planning a reopening in July! You know why I'm so stoked, MULAN REMAKE WILL BE IN THEATERS JULY 23RD!!! My love for disney runs deep like Alabama football or putting butter on my pancakes. Yes, that deep.
Tuscaloosa has been deprived on Cobb for almost three-months now and it's time for us to give back t the theater when it does open again. Cobb has always been there for us.. first dates, friends night out, breakups or just a excuse to get buttered popcorn on a Tuesday night. What I'm trying to say is this, all the times we've taken Cobb for granted let's get a gang of friends and go see a movie the very first night it opens.
Supporting local is caring about our community and business that need us more than ever and Cobb is just the same.
Real quick let give you a run down of whats coming out in July.
Hamilton, starring Lin-Manuel Miranda
Unhinged, starring Russell Crowe
The Old Guard, Starring Charilze Theron
Debt Collector
Enter the Fat Dragon, Starring Donnie Yen
Tenent, Starring Robert Pattenson
Mulan, Starring Everyone.
The Rental, Starring Alison Brie
When Cobb opens up go see a movie for me and buy an extra large popcorn extra butter.