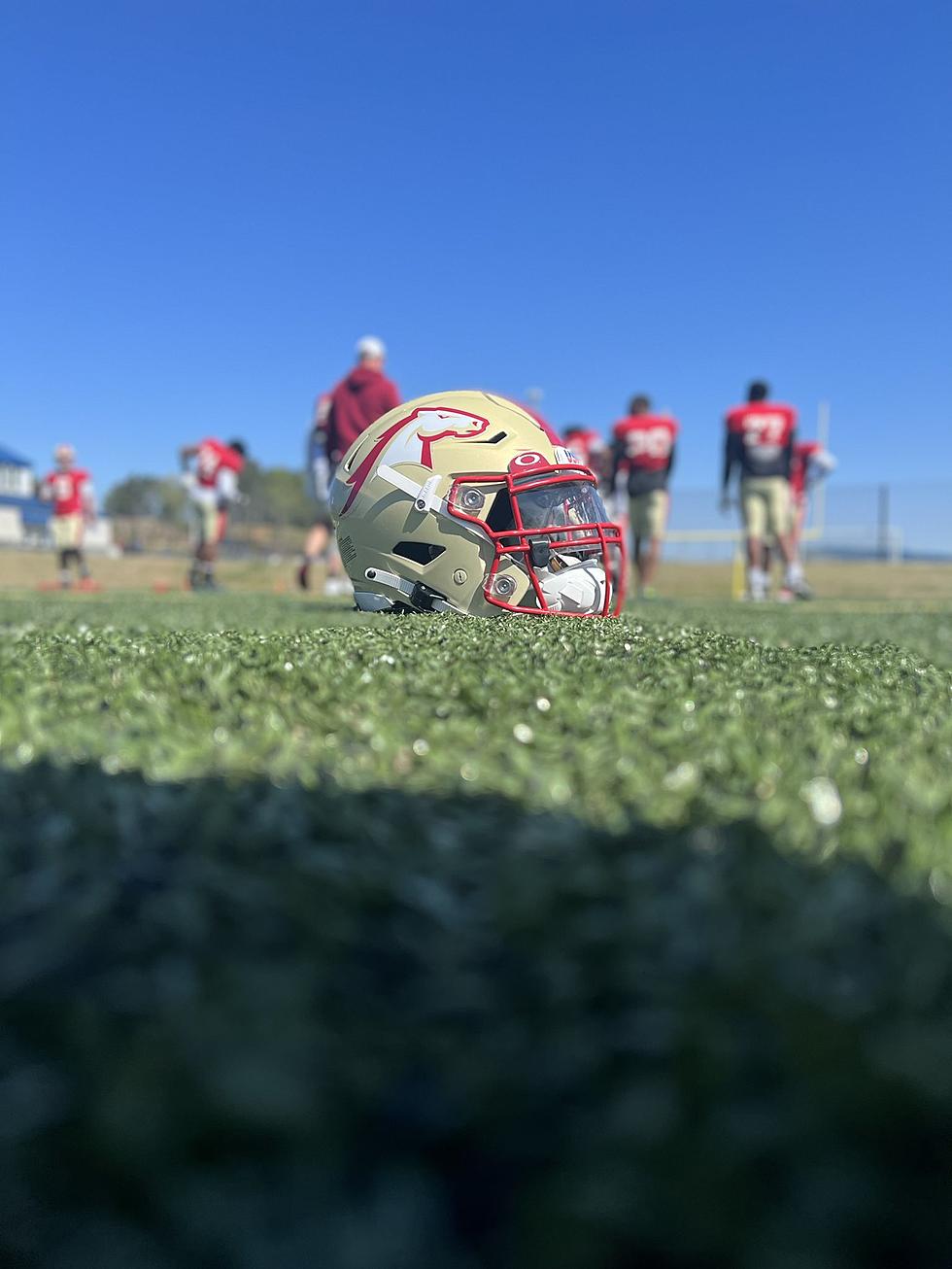 Birmingham Stallions Show Off New Mascot Ahead of Inaugural Game
Courtesy of @USFL via Twitter
The Birmingham Stallions released a video on Twitter unveiling their mascot's look, along with asking its fans what the stallion mascot should be called, before their opening game on Saturday.
The Stallions, based out of Birmingham, Alabama, are one of the eight teams that are a part of the United States Football League (USFL), along with the Houston Gamblers, New Orleans Breakers and Tampa Bay Bandits in the South division, and the Michigan Panthers, New Jersey Generals, Philadelphia Stars and Pittsburgh Maulers in the North division.
The spring football league will run for 12 weeks, from April 16 until the first week of July, with the regular season going for the first 10 weeks and the playoffs during the final two weeks. Every game will be played at either Protective Stadium or Legion Field in Birmingham, Alabama, with the exception of the playoffs which will be played at Tom Benson Hall of Fame Stadium in Canton, Ohio due to the 2022 World Games taking place in Birmingham in July.
Along with the games being played each week, FOX Sports, who owns the USFL, and NFL Films have partnered up to release United By Football: A Season in the USFL. It is a 13 episode series that will give viewers an inside look at the athletes and teams in the USFL. The series premier is an hour before the league's inaugural kickoff game.
The 2022 USFL season will kickoff on Saturday, April 16 at 6:30 p.m. CT, with the Birmingham Stallions playing against the New Jersey Generals at Protective Stadium. The game will be aired on FOX and NBC, and tickets are being sold on the official USFL website for $10, with kids getting free admission, for those wanting to attend the event.
Alabama Crimson Tide All-Time Rushing Leaders
Alabama Football's Record Against the SEC & Other Major Opponents
The Alabama Crimson Tide is 929-331-43 all-time in college football. See how the records fall against the Tide's SEC rivals and other top programs in the nation.