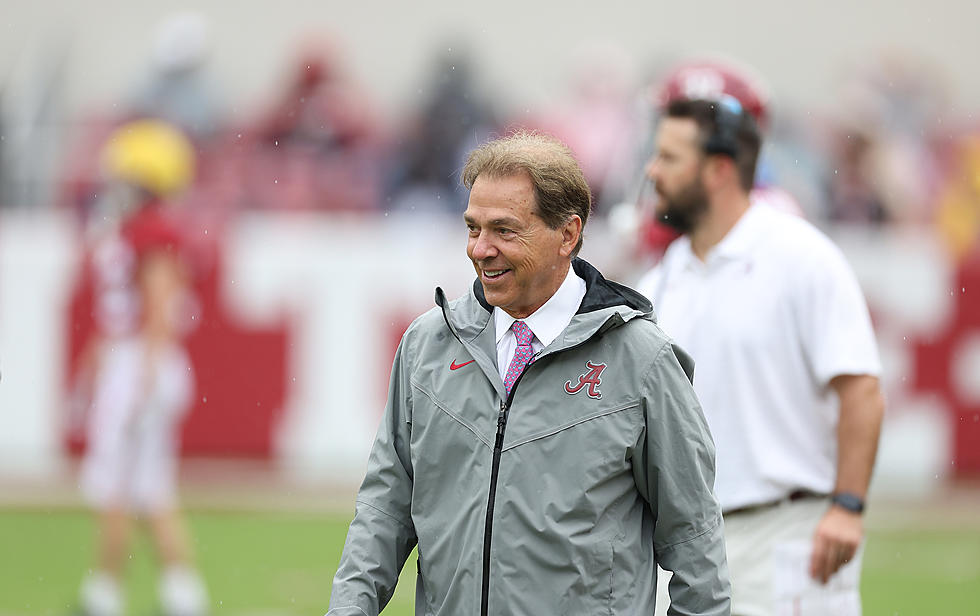 UA Board of Trustees Approves New Contract for Saban, Byrne, and Johnston
Crimson Tide Photos / UA Athletics
The University of Alabama Board of Trustees Compensation Committee approved new contracts for head coach Nick Saban, athletic director Greg Byrne and gymnastics coach Ashley Johnston.
Saban's original contract ran through 2028 with a base salary of $9.5 million. However, on Tuesday, August 23, the Board of Trustees approved to extend his contract through 2030 with a base salary of $9.8 million this season and up to nearly $13 million by the final year. This totals to a $93.6 million contract.
Recently, Georgia's head coach Kirby Smart received a contract extension that made him the highest paid college football coach in the country, but it did not last for long as Saban has reclaimed the title with his extension.
Byrne also received a contract extension himself of three years that will expire in 2029. Additionally, he will receive a 5% raise. Stuart Bell noted in the Board of Trustees meeting this morning that Byrne is doing a, "truly remarkable job."
Alabama's new gymnastics coach, Ashley Johnston, signed a five-year contract that goes through 2027. Her annual salary will be $175,000 with a $10,000 talent fee. Johnston is a former Alabama gymnast and two-time national champion from 2009-2013 who was hired back in May to replace Dana Duckworth.
Alabama Crimson Tide All-Time Passing Leaders
The 2021 season is in the books and after Bryce Young's Heisman campaign, the all-time passing leaderboard requires an update.
Alabama Football's Record Against the SEC & Other Major Opponents
The Alabama Crimson Tide is 929-331-43 all-time in college football. See how the records fall against the Tide's SEC rivals and other top programs in the nation.