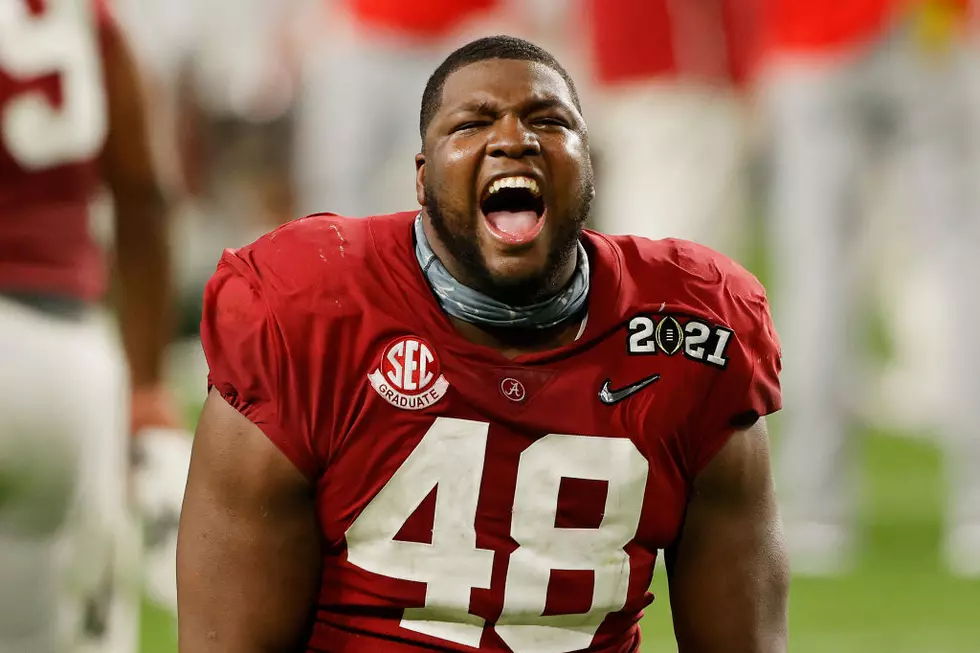 Phidarian Mathis Uses Rookie Contract to Buy His Mom a House
Getty Images
It has become common in recent years to see feel good stories about athletes using their first professional contract or first big contract extension to take care of the people close to them, and this is another one of those feel good stories.
Washington Commanders rookie and former Crimson Tide star defender Phidarian Mathis made headlines this week when he announced on Instagram that he has used a portion of his rookie contract to buy a house for his mother.
Mathis rookie contract lasts four years and is worth up to $7.5 million with just $3.8 million being guaranteed. Mathis received a $2.6 million signing bonus, so the purchase of his mother's house didn't cost a significant amount of the money from his rookie contract.
Mathis, taken in the second round of the 2022 NFL Draft with the 47th overall pick, was at the University of Alabama for five years and truly embodied The Process. He redshirted his freshman season and kept getting better as both a pass rusher and run stopper each year he was at Alabama.
Mathis joins former Alabama defensive linemen Jonathan Allen and Daron Payne in Washington, DC. The two former All Americans will look to help Mathis hone his craft and help him become a future cornerstone of the Commanders defense.
Last season, Mathis and Will Anderson, Jr. combined for 26.5 sacks and 41.5 tackles for loss. The career performance they put on in 2021 nearly helped the Crimson Tide win their second College Football Playoff National Championship in a row. Mathis earned himself more looks from NFL scouts than he was receiving after his first four seasons at the Capstone.
10 Underrated Soul Food Restaurants in Tuscaloosa, Alabama
10 Underrated Soul Food Restaurants in Tuscaloosa, Alabama
Alabama Football's First 2022 Spring Practice
The Alabama Crimson Tide hit the practice field for the first time in 2022. It's Nick Saban's 16th season coaching at Alabama and the Tide are welcoming in several interesting newcomers.