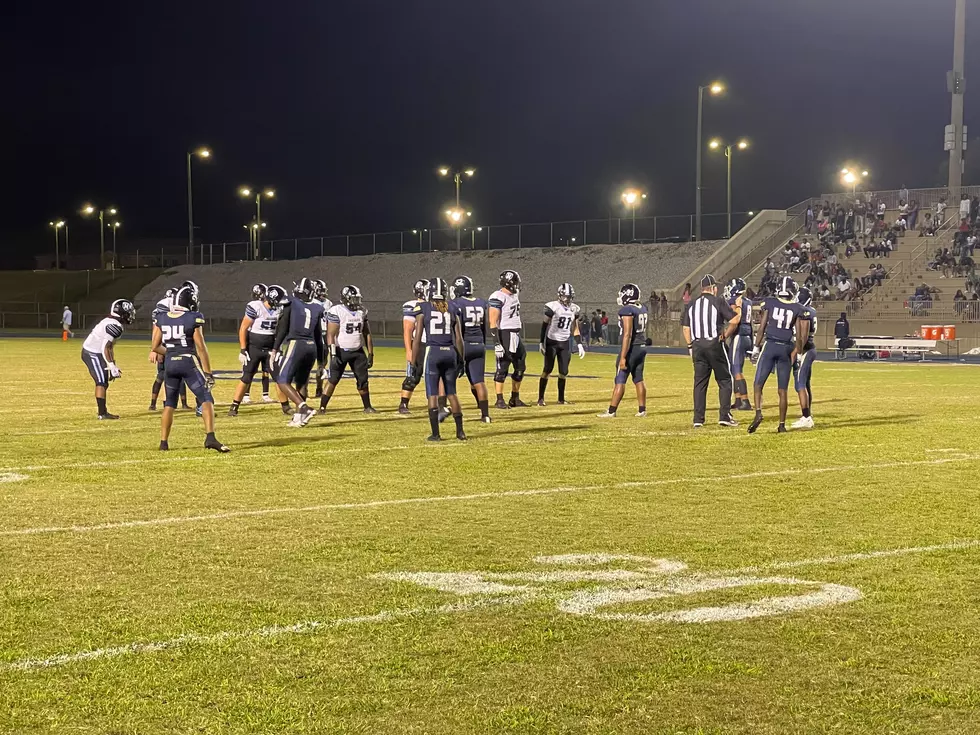 Northridge Dominates Bryant On the Road
Photo taken by Xavier Houston
The Northridge Jaguars earned a huge road win over the Bryant Stampede, 41-6, on Friday night.
The Jaguars opened the game firing on all cylinders, as running back Toryion Spears took the second play from scrimmage 73 yards to the house on what would be the beginning of a big night for the senior.
Northridge would extend the lead shortly after, as Kollyn Shelnutt earned a nine-yard touchdown run to make the score 14-0, Jaguars.
On the ensuing drive, Bryant went three-and-out and the Jaguars earned great field position deep in Stampede territory. Spears scored on a two-yard touchdown run to cap off a four-play, 35-yard drive, giving Northridge a 21-0 lead.
Northridge quarterback Rowdy Christensen would go to work the next time the Jaguars had the ball. Christensen connected with senior Patten Currington, for a huge reception of 38 yards and on the next play the hot-handed QB found Shelnutt in the end zone for a 17-yard touchdown, putting the Jaguars up 28-0.
Bryant would get on the board right before halftime, as junior quarterback Edwin Merriweather scored on a quarterback sneak to cut the Northridge lead to 28-7.
The Jaguars started the second half the same way they began the first, striking early in the third quarter. Christensen found Shelnutt for a second time, this one going for a 49-yard touchdown, giving Northridge a 35-6 advantage.
The Jaguars added a late touchdown to the end the night, courtesy of junior running back Tyson Whiteside, as the Jaguars took home the 41-6 victory.
"For us we got a lot of stuff to clean up, we have a ton of potential but production is what it comes down to," said Northridge head coach Ryan Lolley. "We got to work harder and practice harder and if we want production we got to work harder and practice harder... that's what it boils down to for us."
Next week, Northridge travels to ACA and Bryant hosts the Demopolis Tigers.
Week 5: Northridge vs Bryant