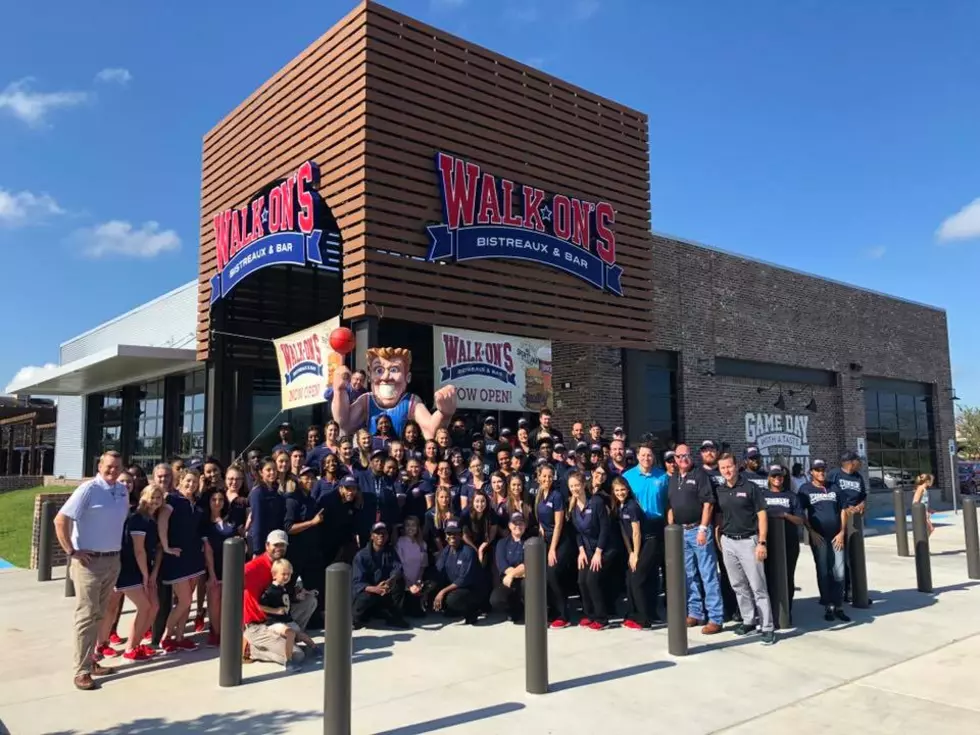 Is Tuscaloosa Getting a Walk-On's Sports Bistreaux?
Facebook via Walk-On's
The City of Champions could soon get a new sports restaurant and bar.
Walk-On's Sports Bistreaux has plans to build a Tuscaloosa location, A post in the local Facebook group "You Might Be From Tuscaloosa, Alabama if You Know..." showcased a few pics of other Bistreaux restaurants as well as a few photos of the supposed location of the Tuscaloosa restaurant.
Walk-On's Sports Bistreaux has its roots in SEC; in fact, the chain was founded by two former LSU basketball players:
Walk-On's founders Brandon Landry and Jack Warner became fast friends as a pair of walk-ons (unrecruited and unsigned athletes who are unwilling to give up on their dream of being college athletes) on the Louisiana State University basketball team. Both worked hard and practiced even harder to earn and keep their spots on the team. Without a lot of true playing time, though, Brandon and Jack were able to discover that their shared interests and hopes went beyond the basketball court. It was during this time the dream for Walk-On's Bistreaux & Bar began to take shape.
Walk-On's is also co-owned by famed New Orleans Saints Quarterback Drew Brees, and the restaurant's menu offers traditional sports bar fare with freshly prepared Cajun cuisine.
A groundbreaking date and anticipated grand opening date have not been announced.
Enter your number to get our free mobile app
Here Are The Six Best Sushi Spots in Tuscaloosa