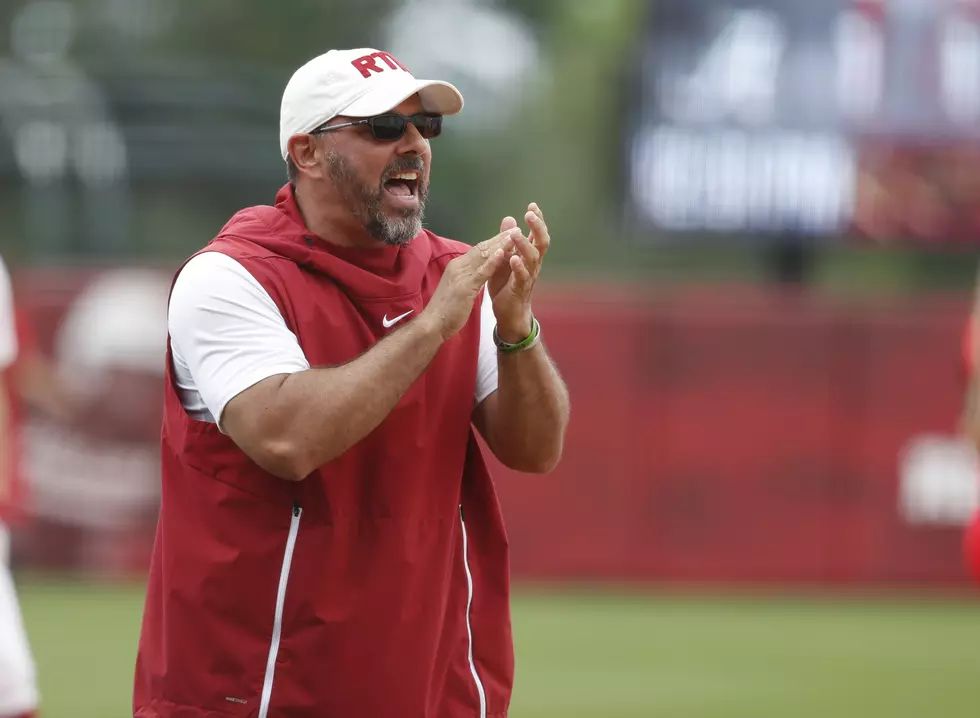 Highlights from Coach Murphy and Lexi Kilfoyl's Midweek Presser
Crimson Tide Photos/UA Athletics
Alabama softball returns to Rhoads Stadium on Friday for the Easton Bama Bash, hosting the Liberty Flames and the No. 8 LSU Tigers.
With Gardner-Webb opting out of the tournament due to COVID-19 issues, it will just be the Crimson Tide, the Tigers and the Flames battling it out. 
Sophomore pitcher Lexi Kilfoyl and head coach Patrick Murphy took the podium yesterday to break down last week's performance and Alabama's first home tournament of the season. Below are some of the highlights from their midweek press conference. 
 Kilfoyl on being flexible with not knowing who you will play every weekend-
"...I think what makes us one of the best teams in the country is we're able to adapt so well to that and we're ready for anyone who comes in our way. We are always ready for anyone who plays us, and we are gonna do our best to beat them." 
Murphy on Alabama freshman Bailey Dowling and her first career home run- 
"I don't know if any of you got to see it but it was a no-doubter. She's been doing that since day one way back in August and September. I think you'll see more of that, she doesn't have too many holes in her swing, she's very athletic and she gives us a really good bat behind Bailey Hemphill."
Murphy on Claire Jenkins' senior day
"We  absolutely love having her and her family with the program...She's the captain of the infield. She can play four infield spots as well as anybody on the team. She does a really good job of entering younger teammates and telling them where to go, what to do, where is the ball supposed to go. She does it the right way...we are very glad we can celebrate her on Saturday."
 Murphy on the importance of stealing bases and getting quick runs
"Elissa Brown has been terrific, Alexis Mack has been terrific. We are gonna use the green-light girls because that's what they do best, they steal bases. We are gonna continue to run, our execution could be better, hit and run, slap and run bunt and run, those things...We have some really really good young ladies that can handle the bat, and we have righties and lefties...If you watched the Notre Dame game, our speed caused several errors for Notre Dame. Sometimes the speed of the game overwhelms, and I think it really made a difference in that game."
Alabama's schedule for  the Easton Bama Bash is as follows: 
-Liberty at 3:00 p.m. CT Friday 
-Liberty at 1:30 p.m. CT Saturday 
-No. 8 LSU at 4:00 p.m. CT Saturday
-No. 8 LSU at 1:00 p.m. CT Sunday
Alabama Crimson Tide All-Time Rushing Leaders