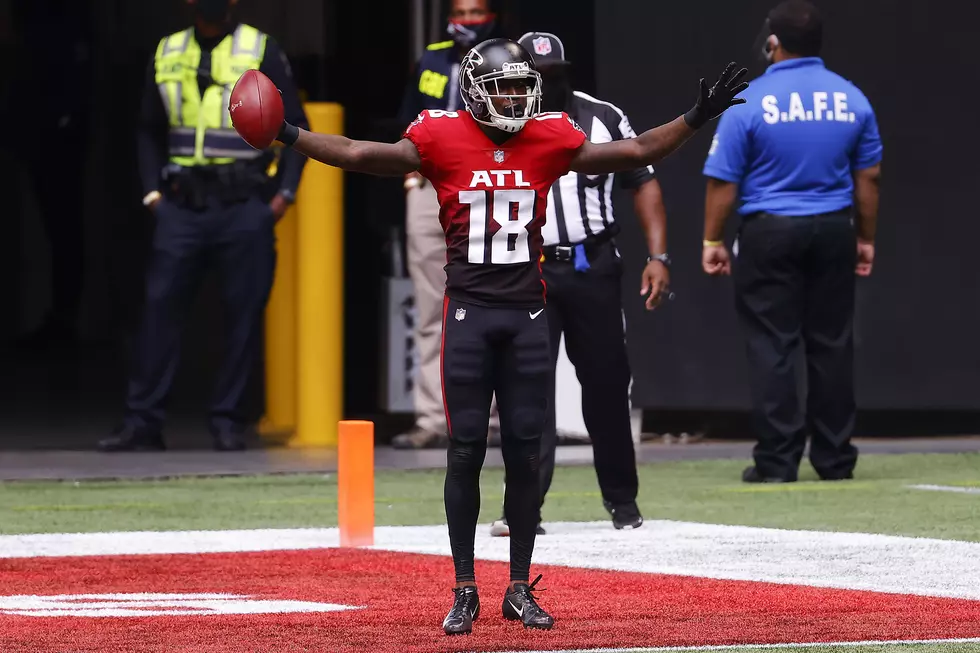 Calvin Ridley to Miss London Matchup Against Jets
Getty Images
Former Crimson Tide star and Falcons wide receiver Calvin Ridley will miss Sunday's matchup against the New York Jets due to an unknown personal matter.
The Falcons take on the Jets in the NFL's annual London game on Sunday morning at 8:30 a.m. CT (2:30 p.m. London time). After Ridley missed practice on Thursday afternoon, the team announced shortly after that both he and fellow receiver Russell Gage would not be making the trip across the pond.
Ridley entered 2021 as the top wide receiver on the team for the first time following the trade of Julio Jones to the Tennessee Titans. Expectations were high for him after a career year in 2020 where he finished with 90 receptions, 1,374 yards and nine touchdowns with Julio Jones playing in only nine games.
Through four games this season, Ridley has certainly not been bad by any means, but he has not exactly met the lofty expectations placed upon him by fans and media. He has not recorded a game with more than 80 receiving yards and has caught just one touchdown. In total, Ridley has caught 27 passes for 255 yards and a touchdown.
After the London matchup, the Falcons will have a bye in week six before heading to Miami to take on the Dolphins in week seven. Hopefully, not only will Ridley be back on the field by that point, but Dolphins quarterback Tua Tagovailoa as well, who is eligible to return from injured reserve next week when Miami takes on the Jaguars.
Alabama Crimson Tide All-Time Sacks Leaderboard
The Alabama Crimson Tide 2021 Defense
The Alabama Crimson Tide led the SEC in scoring defense in 2020 holding opponents to 19.4 points per game. The Tide is expected to be even stronger on defense this fall, returning several starters from last year and an impactful transfer.
All of the SEC Marching Bands From Alabama to Vanderbilt