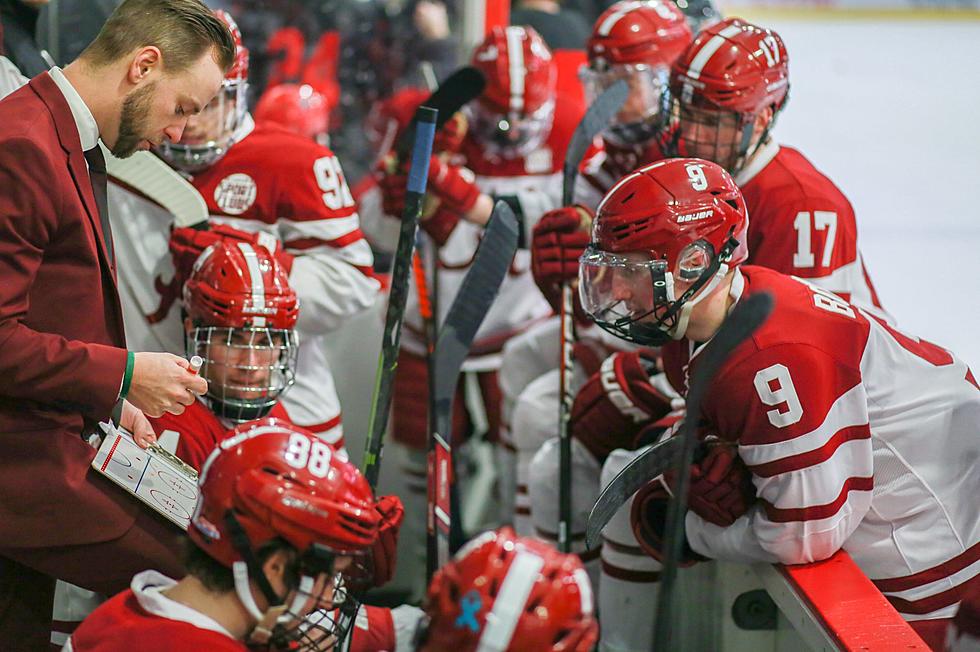 Alabama Hockey Season Postponed
Photo Courtesy of @AlabamaHockey on Twitter
Following the lead of many other athletic programs, the Alabama Frozen Tide has made the tough decision to not play hockey in the fall of 2020. COVID-19 has kept the team off of the ice with no workouts for the last several months.
Alabama Hockey released a statement on Twitter stating that while the fall is out of the question: "We plan on the season beginning in spring of 2021."
The Frozen Tide is one of the more popular club teams on campus, competing in the American Collegiate Hockey Association's Division I. The team has been active since 2005 and plays their games in the Pelham Civic Complex.
While this isn't a positive story to write or talk about, there are some positives we can take away from this announcement. First, the season isn't entirely canceled, the prospect of playing in the spring leaves the door open to a salvaged 2020-21 academic and athletic year for the student run club.
Secondly, this will give time for fundraising efforts, and the team will be at other events to help build support for the team before the season begins. Alabama finished last season with ten wins last season, including big wins over Auburn and the Mississippi State, is looking to improve that build from last season.
Alabama hockey may be postponed for now, but the players, coaches, and students hold onto hope that hockey will return in January in 2021. Please stay tuned to Alabama Hockey, and Tide 100.9 for updates and more information.
Enter your number to get our free mobile app
[gallerytitle="Alabama Football 2020 Coaching Staff" galleryid="531:615036"]