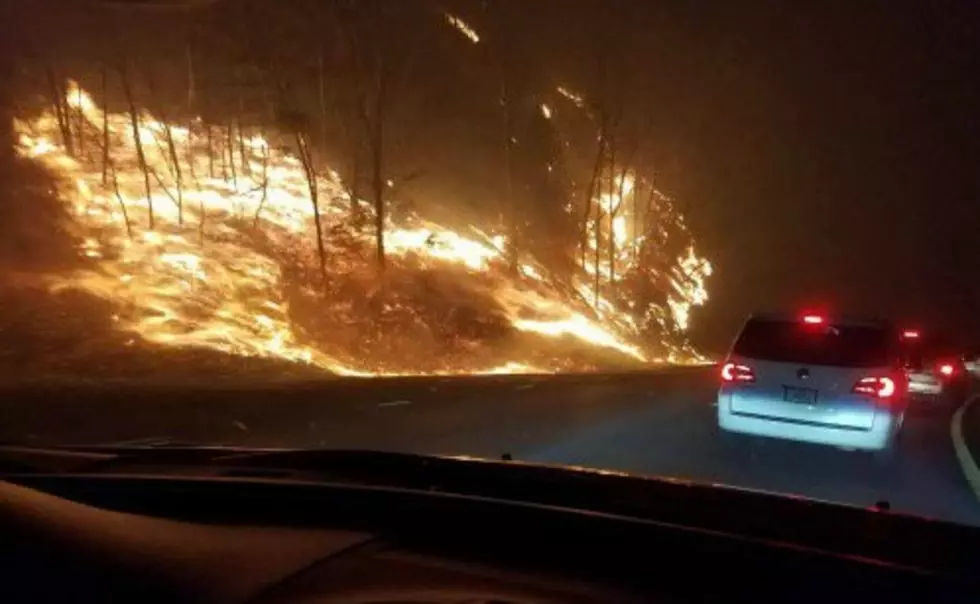 Wildfire Devastates Gatlinburg, Tennessee [PHOTOS]
Sharon Pinyan via James Spann/ Twitter @spann
People in Gatlinburg, Tennessee, beloved tourist destination and home to the Great Smoky Mountains National Park, were forced to evacuate last night. Many of the city's iconic landmarks are now gone.CBS news reports 1,500 people have taken shelter at the Gatlinburg Community Center and Rocky Top Sports Park. Crews continue to battle the wildfire outbreak in Sevier County where more than 100 firefighters have been mobilized in Gatlinburg and Pigeon Forge.
ABC News reports 30 structures in Gatlinburg alone have been affected and the Tennessee Emergency Management Agency says 10 homes were impacted in Gatlinburg and 100 within Sevier County. It's truly heartbreaking to see images from Gatlinburg, where many landmarks are now gone.
Those wishing to help people affected by the wildfire can do so by donating to the Red Cross. Click HERE to donate online.