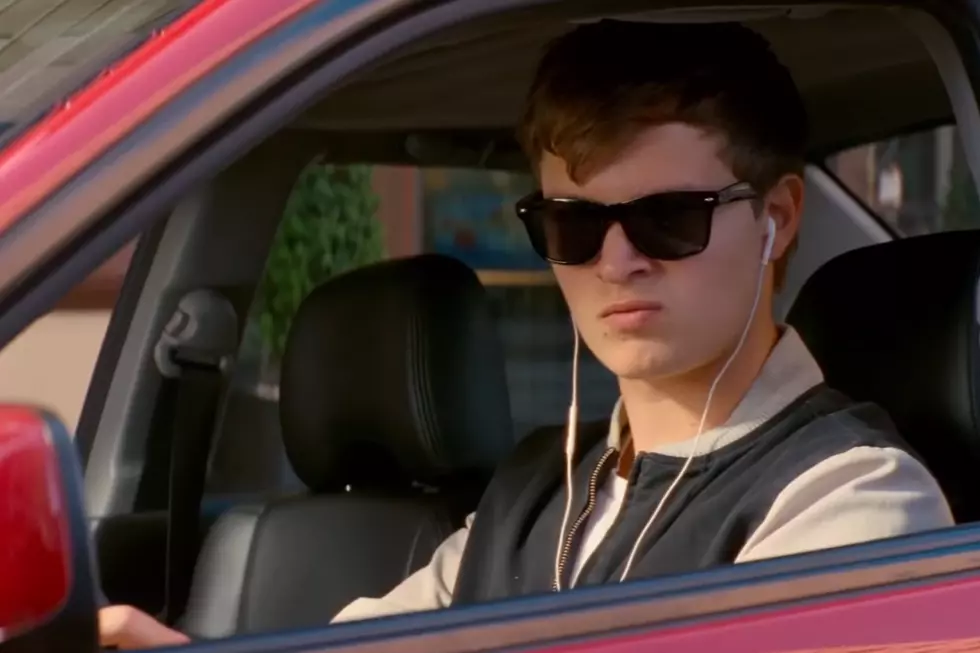 Watch Ansel Elgort, Jon Hamm, and Flea Squeal With Glee in a 'Baby Driver' Stunt Featurette
Sony Pictures
Edgar Wright's Baby Driver is going to be a sight to behold, simply because it's two hours of ridiculously cool car stunts seen through Wright's one-of-a-kind directing style. Also Jon Hamm, Ansel Elgort, and Kevin Spacey are in it, so why is it even a question? Of course we're all going. A new featurette showcases the lengths all the stars went to in order to make the car stunts look as mind-boggling as possible.
Regardless of whether or not you know what a "180 in 180 out" is (don't worry, they show it to you), this featurette is a lot of fun to watch. Look at them all, having so much fun! And Elgort and Hamm, in particular, make all these turns and twists and donuts look incredibly easy. They must be good actors or something. Take a look:
As Wright says in the video, "There are lots of moments in the film where the stunts are just real. No rigs, no wires, no greenscreen." There are probably plenty of stunts that they didn't want their actors doing, but it's very cool that Wright and the team made sure everyone knew their way behind a wheel.
A talented, young getaway driver (Ansel Elgort) relies on the beat of his personal soundtrack to be the best in the game.When he meets the girl of his dreams, Baby sees a chance to ditch his criminal life and make a clean getaway. But after being coerced into working for a crime boss, he must face the music when a doomed heist threatens his life, love and freedom.
Baby Driver hits theaters June 28.