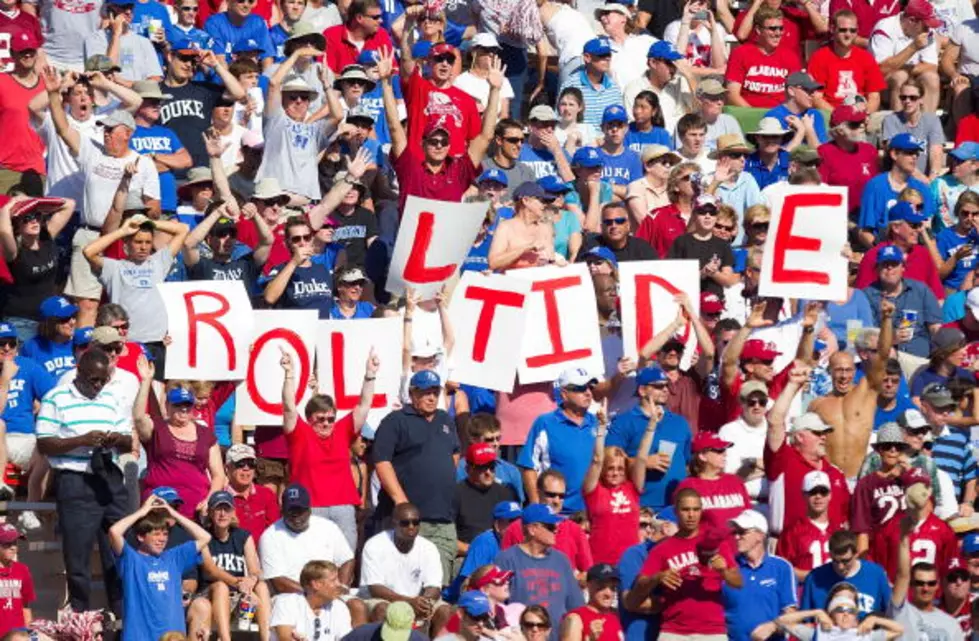 Tuscaloosa Is The Nation's Best Small City for Football Fans
Getty Images
Tuscaloosa Is The Nation's Best Small City for Football Fans
I think most of us can agree that Tuscaloosa is home to some of the best football fans in the nation. We now have the data to back up that statement!
When you think of Tuscaloosa there may be multiple things that come to mind, but for sure football is one of them. There is no place like Bryant-Denny Stadium, The Strip, and nothing like yelling ROLL TIDE to fellow Bama fans. We've always known we had the best football team in college football but after the 18th National Championship title, it should really be no debate.
Now thanks to Wallet Hub, we can officially brag about being the best small city for football fans in the nation!
A recent study by Wallet Hub showed 2021's best and worst cities for football fans. The study included data on NFL fans as well as college football fans. They compared more than 240 U.S. cities with at least one college or professional football team across 21 key metrics. The data set ranges from the number of NFL and college football teams to stadium capacity to fan engagement.
After it was all said and done, the top city in the nation for NFL fans was Pittsburgh, PA. My mom would be happy about that since she's a Steelers fan. *Insert eye roll*
Tuscaloosa was ranked the number 1 small city for football fans. We also placed 1st for the number of College Football Championship wins and 3rd in the nation for College football fan engagement.
You can click here to check out the full study.
Enter your number to get our free mobile app
TACKLE THESE: Check Out the Best Uniforms In Each NFL Team's History