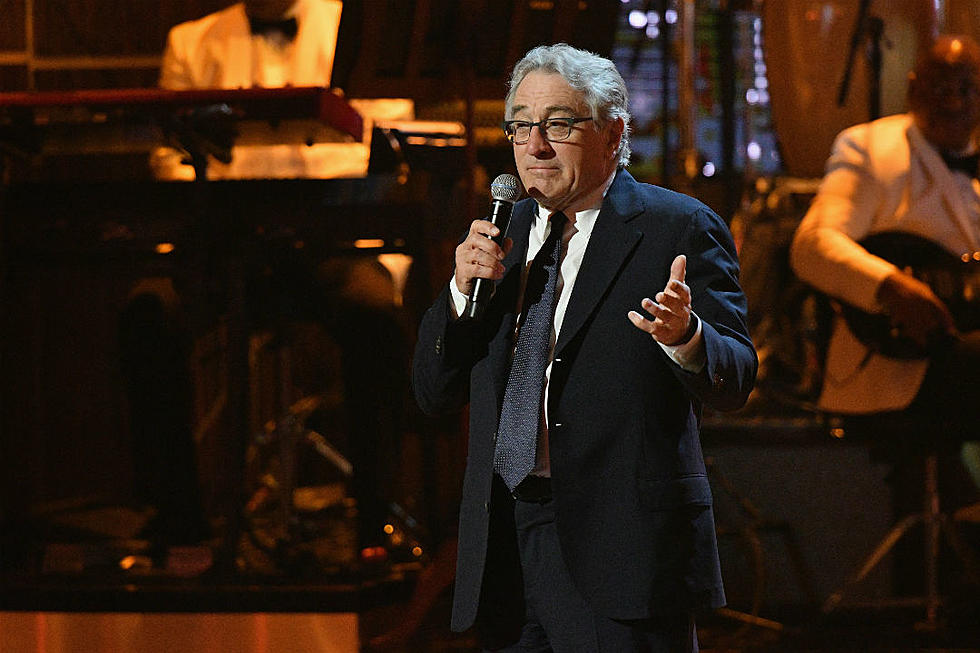 Robert De Niro Sent a Suspicious Package Amid Wave of Pipe Bombs Addressed to Trump Critics
Mike Coppola, Getty Images
The actor is the latest figure to receive a suspicious package this week as multiple explosive devices have been intercepted on their way to prominent Democrats and vocal critics of Donald Trump. According to The New York Times, around 5:00 am on Thursday morning a package was discovered by security at De Niro's film and TV company, Tribeca Productions, in Manhattan. The employee noticed the package shared similarities to photos of other suspicious envelopes that have caused alarm across New York City and Washington D.C. this week – manilla envelopes lined with Bubble Wrap, with six US postal stamps and similar return addresses.
It wasn't just the outside that was similar, either. CNN reports that X-ray images of the package addressed to the actor show a device similar to the pipe bombs found in other packages this week. The package has since been removed from the production company office, but the official NYPD Twitter account noted there will be "a heavy police presence and residual traffic in the area as we continue our investigation with our law enforcement partners." You can see a photo of the package addressed to De Niro below:
The first pipe bomb mailer was detected on Monday at the home of billionaire George Soros. Since then explosive packages have been addressed to Bill and Hillary Clinton, former POTUS Obama, former CIA director John Brennan (sent to CNN's offices in Manhattan), congresswoman Maxine Waters, who was sent two packages in Washington D.C. and Los Angeles, former attorney general Eric Holder in Florida, and former VP Joe Biden, also on Thursday morning, in Delaware.
So why De Niro? Did someone's Taxi Driver fandom go too far? Pissed he's starring in crap movies like Dirty Grandpa? If only it were so simple. The actor may not be in politics, but he's been a vocal critic of Trump. Most famously, De Niro said "F–k Trump" at the Tony Awards, after which our commander in chief fired back by calling the actor "a very low IQ individual." So what does the POTUS have to say now about the fact that multiple Democrats, all of whom happen to be vocal opponents of his, have gotten explosives in the mail? Exactly what you expect.