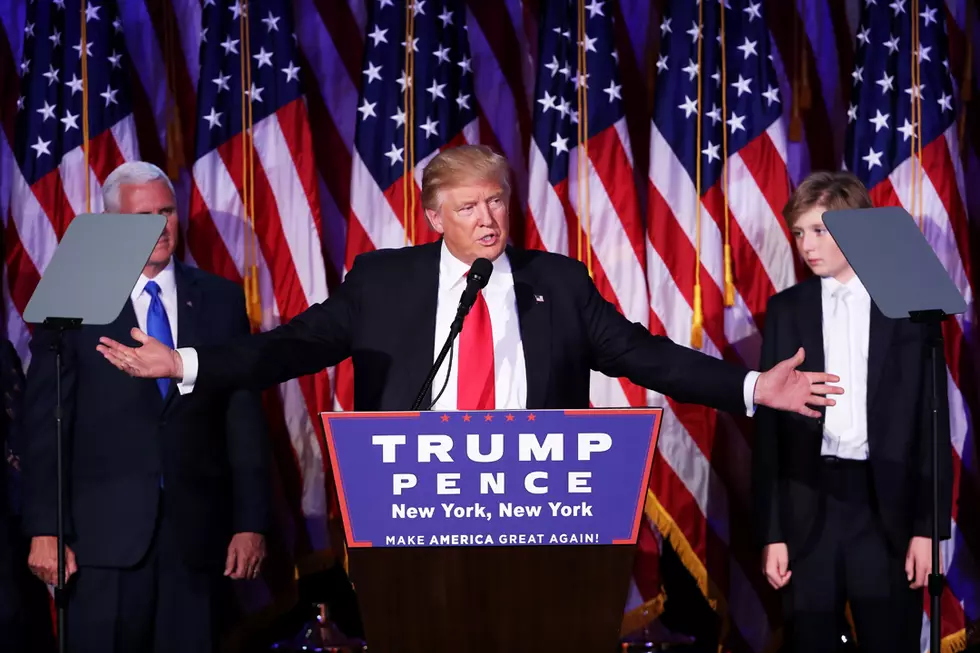 Northridge High School Teacher Placed on Leave After Showing Image of Trump 'Firing' Obama
Mark Wilson/Getty Images
A Tuscaloosa teacher has been placed on leave after showing his class an image of President-Elect Donald Trump firing President Barack Obama. 
The Washington Post reports that Scott Johnson, Math Teacher at Northridge High, showed his class the image--a take on President Obama's iconic "HOPE" poster. The image of was of Donald Trump with the text "OBAMA/ YOU'RE FIRED" written beneath.
Multiple complaints were made by parents after Johnson displayed the image in class on Wednesday, November 9, 2016. Tuscaloosa City Schools spokeswoman Lesley Bruinton told The Washington Post that "[t]he situation is being investigated and the instructor has been placed on administrative leave."
While public school teachers are afforded the benefits of free speech, limitations do apply within the classroom, as students are considered to be a captive audience.
A post containing the image shown in the Northridge classroom is below.