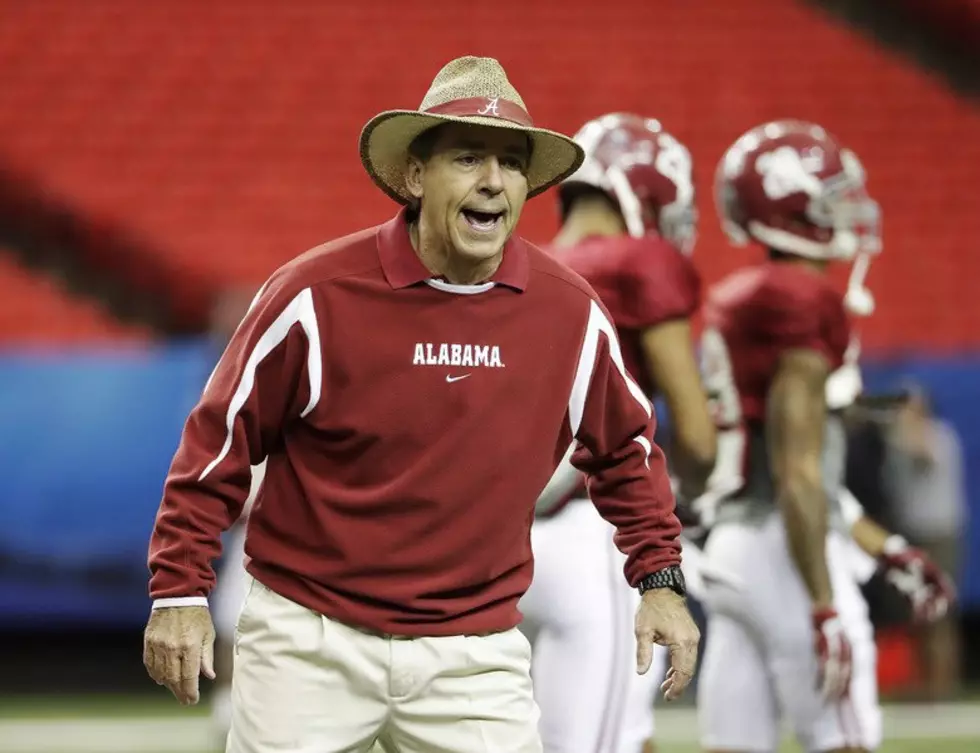 Nick Saban's Zoom Recruiting Pitch Has Been Leaked
Photo Courtesy of Twitter
Have you ever wondered how one of the greatest to ever do it gets all the top recruits? We know how successful Saban is on the field, but this all starts with his amazing recruiting tactics which recently lead to the highest-rated recruiting class ever. Saban's recruiting pitch recently surfaced via the internet through a leaked video.
The video starts off by Saban telling a recruit how other schools would tell him.
"Don't go to Alabama, you can play at our school before you play there." Saban followed that up saying, "They are just telling you Alabama is better than them."
The amount of leverage Alabama and Saban have is truly shown when Saban rattles off all the awards and championships he has helped players collect before advancing to a career outside of college. Listing all the appearances to the College Football Playoff, and the most first round draft picks produced.
Saban then describes how his players would tell you that the amount of competition that comes through Alabama is the reason why everyone gets better, and then goes to the NFL when it is all said and done. "Marlon Humphrey was the first cornerback taken in the draft and he had to cover Amari Cooper everyday."
The list of former players and awards did not end there however. He mentioned the likes of Cam Robinson, and Johnathan Allen going up against each other in practice everyday as well. Both were winners of their position award at the end of the season, and now both play at the next level.
"So don't listen to that is what I am trying to tell you." Coach Saban stated to the recruit, when talking about other schools trying to tell him why he would not be successful. The video ends with Coach Saban stating, " You got to want to be good, you got to want to play with the best."
Enter your number to get our free mobile app