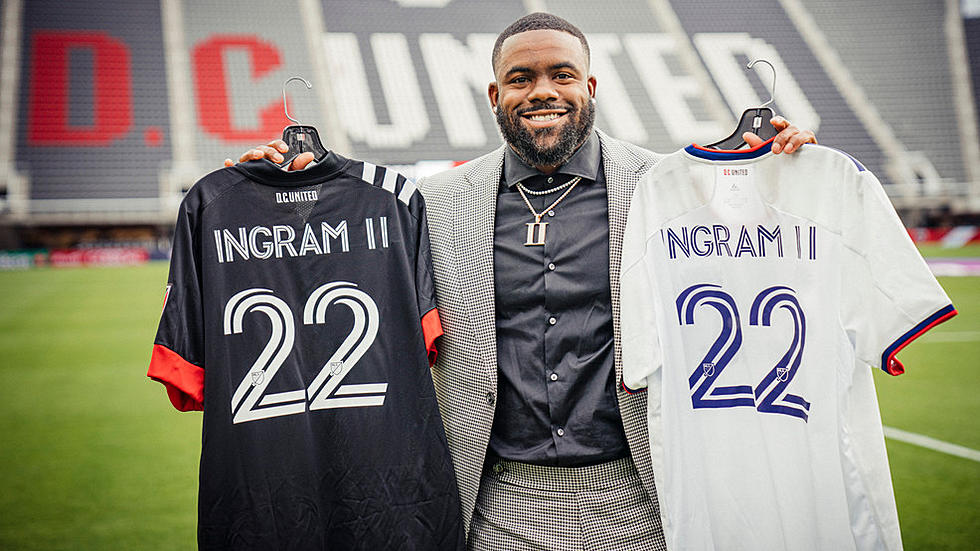 Mark Ingram Buys Ownership Stake MLS Team
Photo courtesy of @FOS on Twitter
Former Crimson Tide Heisman winning running back and current member of the Houston Texans, Mark Ingram, is now a minority owner of the D.C. United, the club announced on Twitter this past week.
In a Friday press release, Ingram praised the club, saying, "D.C. United are a club rich with tradition and ripe with promise. I am excited about the recent investments the club has made to build towards a sustainable future and the decisions they have taken at the leadership level both on and off the pitch," Ingram continued, " Additionally, the club's values have been on full display recently and they align with my beliefs. I've spent quite a bit of time in the DMV as a professional athlete as well as had the fortune of attending D.C. United matches and the passion of the sporting community and fanbase here is second to none."
After being drafted by the New Orleans Saints in 2011 and spending seven years in the Big Easy, Ingram was signed by the Baltimore Ravens in 2019 and seemed to get very comfortable, very fast in his new home. Although the tenth year running back is spending this season in Houston, his two years in Baltimore were extremely memorable.
2019 saw the Ravens light the league on fire behind the aggressive running attack of Lamar Jackson paired with Ingram, and the duo provided multiple legendary pre and post game interviews that are etched in DMV sports fans' memories forever.
Ingram was a crucial part of the culture changing 2008 recruiting class that helped Nick Saban win his first title with the Tide in 2009 and has seen a lot of success in his ten years in the NFL. With his career drawing to a close, the move to become involved with the ever-growing MLS is surely a smart one, and Ingram will undoubtedly be welcomed with open arms in the DMV.
Alabama Crimson Tide All-Time Rushing Leaders