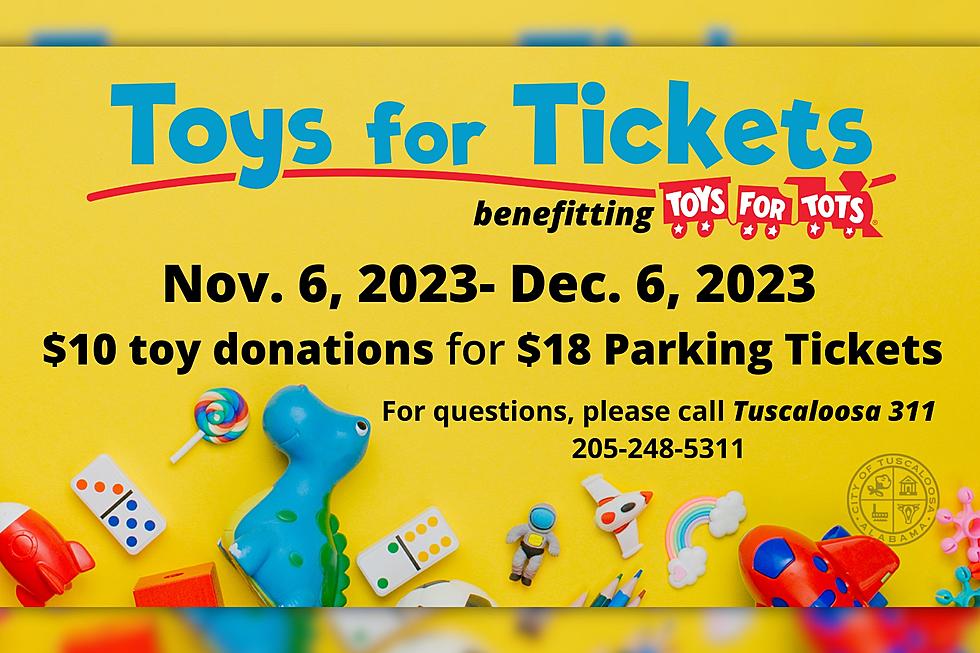 Tuscaloosa Residents: Pay Your Overtime Parking Tickets With Toys
City of Tuscaloosa | Canva
A toy donation to Toys for Tots can clear out up to two overtime parking tickets for Tuscaloosa residents this holiday season the city said Monday.
Today through December 6, toy donations valued at $10 or more with a receipt or price tag will be taken in place of the standard $18 overtime ticket penalty. The city says donations valued at $20 or more can cover the cost of two $18 tickets.
The toys are to be brought to the Tuscaloosa Municipal Court, located at 2122 6th St downtown, from 7 a.m. to 5 p.m. each weekday.
2023 marks the fourth year that Tuscaloosa residents are able to pay back these fines with toy donations. The city is also known to do a similar initiative around the back-to-school season where school supplies are taken instead of payment for students in need within the city schools.
Those with questions are advised to call Tuscaloosa 311 at (205) 248-5311.
Top Stories from the Tuscaloosa Thread (10/16 - 10/23)
14 of the Top Stories published by the Tuscaloosa Thread during the week of October 16th, 2023)
Gallery Credit: (Stephen Dethrage | Tuscaloosa Thread)