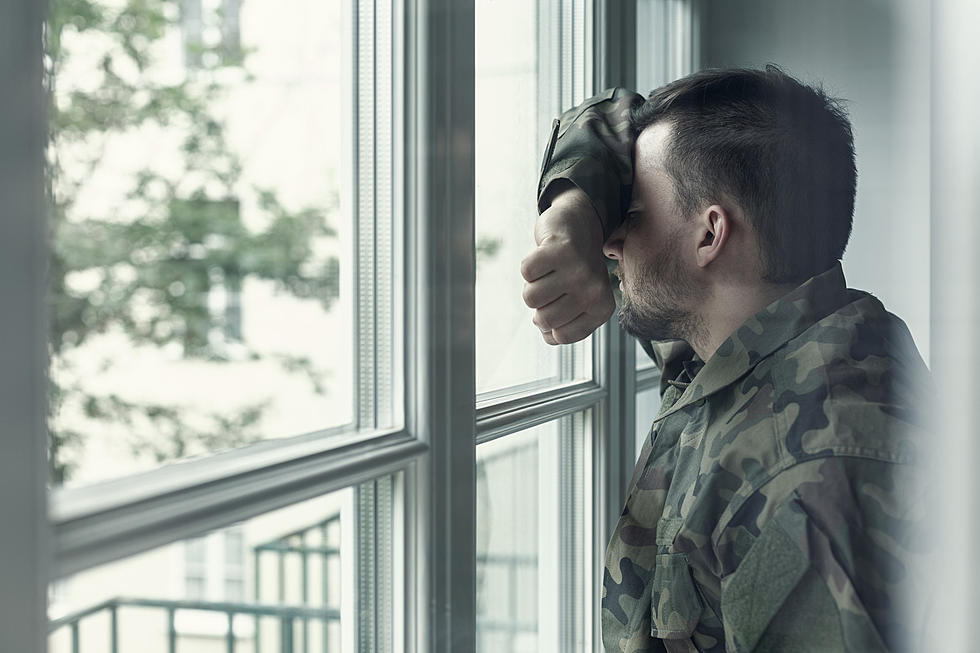 "PTSD Isn't a Real Medical Condition, It's Just an Excuse…"
KatarzynaBialasiewicz
Last week we celebrated Veteran's Day, in which we recognize the men and women who have served our country in the military. But not everyone who serves is fortunate enough to come home the same as they left.
My father is a Vietnam veteran, who served four years in the U.S. Army. He served in the National Guard on two other occasions as well and was stationed in Vietnam from 1969 to 1970 as part of the 1st Cavalry Division.
Like many, my dad suffers from Post-Traumatic Stress Disorder (PTSD) from his experiences in combat areas. Atfer recently sharing my dad's story with a group of people, I saw someone on social media claim separately that "PTSD isn't real, it's just an excuse."
Now, for me to say that I didn't want to engage with this person would be a lie. However, instead of getting mad at someone's ignorance, I wanted to take the time and talk about what my dad and many others like him go through.
There are times when I go to visit my parents and my father is just sitting in his chair with tears streaming down his face. I always ask if he is okay - he will usually just shake his head yes, and I'll ask if he wants to talk. Sometimes, he says 'yes,' sometimes, it's a 'no.'
Dad also has nightmares from things he experienced during his service. There are times when I go visit overnight and I can hear him waking up screaming.
I would have to say to anyone who believes that PTSD isn't a "real" medical condition, you are wrong, and I've seen how it has robbed my father of peace in his life.
What exactly is PTSD, and what causes it?
We have all heard the term PTSD, but what does it really mean?
According to the Mayo Clinic, "Post-traumatic stress disorder (PTSD) is a mental health condition that's triggered by a terrifying event either experiencing it or witnessing it."
What are the symptoms of PTSD?
Many people who have PTSD experience feelings of hopelessness or have flashbacks to a traumatic event. Some may experience physical issues such as headaches, chronic pain and confusion. Others may be socially withdrawn and experience nightmares or have trouble sleeping altogether.
How Can I help a loved one who has PTSD?
The Mayo Clinic suggests that you be willing to listen to how they feel, but don't try to force it.
When I sit with my dad and he's having difficulties, he knows I'm there if he wants to talk about what he's feeling. If you have a friend or loved one who lives with PTSD, you can find more suggestions on how to help via the Mayo Clinic's website directly, Mayoclinic.org.
Must-Visit Quirky Museums in Alabama
Gallery Credit: Mary K
Alabama's Most Affordable Places to Live
Gallery Credit: Mary K
Alabama's Top 20 Fastest Growing Cities
Gallery Credit: Mary K