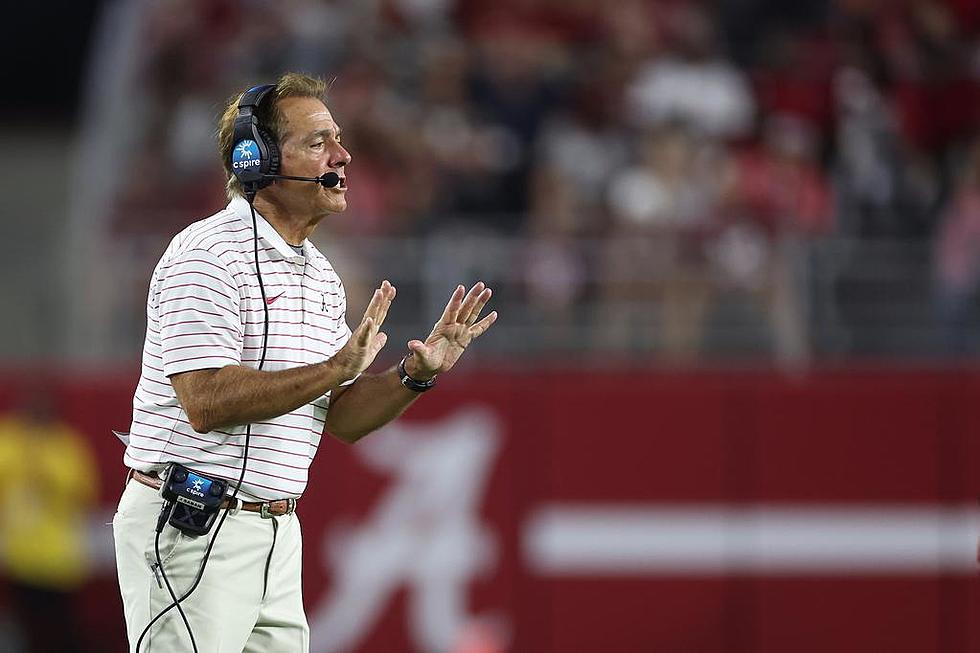 Nick Saban Speaks on Retirement Rumors
Crimson Tide Photos / UA Athletics
Alabama football head coach Nick Saban made his weekly appearance on The Pat McAfee Show on Thursday.
During the conversation, he spoke on the retirement rumors and speculation circulating social media.
"It's kinda laughable," said Saban. "I guess I would ask you, 'When's the first time you heard that I was gonna retire?' It started about five years ago and I think it creates some advantages for people, whether it's in recruiting, or whatever it might be, but I love what I'm doing, I'm focused on a challenge- I've always said I don't to ride the program down, I don't want to do this if I can't do it anymore but I feel great right now, I love it, we got lots of challenges this season, I'm looking forward to it and we're all in."
For more content on Alabama football from Kim Rankin, follow her on X/Twitter at @kmrankin1 and don't forget to visit Tide1009.com for daily content and access to our newsletter.
Alabama vs. Middle Tennessee State