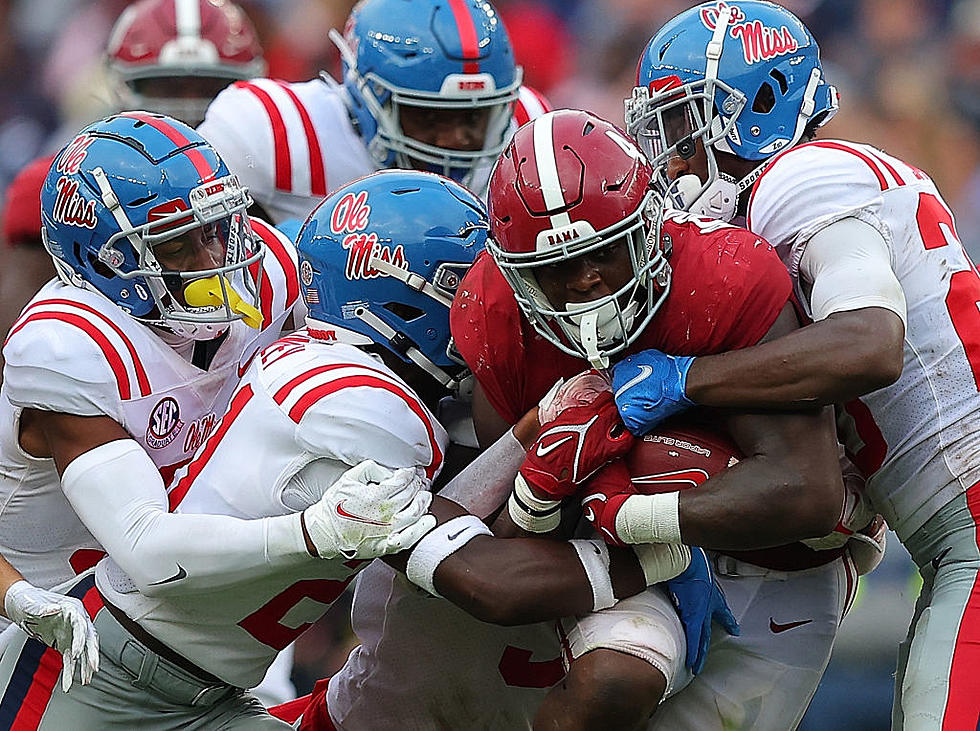 Crimson Tide Score Predictions: Alabama vs Ole Miss
Getty Images
The Tide is back in Bryant-Denny Stadium, and hopefully they'll have that home-field advantage.
Alabama will go head-to-head against the Ole Miss Rebels this Saturday. Here are the score predictions from our Tide 100.9 show hosts and producers.
The Martin Houston Show
Martin Houston: Alabama 41 - Ole Miss 24
Xavier Houston: Alabama 34 - Ole Miss 21
"The Bad and Ugly of Alabama versus USF works to Bama's Good! Despite the combination of Saban's former assistants coming into Bryant Denny on a spoiler mission, Saban and Rees's all-in commitment to Jalen Milroe, as the starting QB, pays huge dividends! The Tide Rolls and looks like the Team we expected to see all season."
- Martin Houston
"This is the make or break game of the season. Jalen Milroe has officially been handed the keys to the ship. Will Tommy Rees will catered the offense to his skillset? Lane Kiffin will take too many risk in this game giving Bama short fields and the defense will force a turnover or two. Bama rights the ship and continues its path to National Championship #19."
- Xavier Houston
Inside the Locker Room
Wimp Sanderson: Alabama 28 - Ole Miss 14
Barry Sanderson: Ole Miss 31 - Alabama 27
The Gary Harris Show
Gary Harris: Alabama 31 - Ole Miss 27
It's not over for Alabama yet. The Crimson Tide records a big home win to open the SEC schedule."
The Millers' Edge
Christian Miller: Alabama 30 - Ole Miss 27
Corey Miller: Alabama 35 - Ole Miss 21
Big Noon Sports
Lars Anderson: Alabama 42 - Ole Miss 34
Matt Coulter: Alabama 40 - Ole Miss 30
"Milroe accounts for five touchdowns."
- Lars
"Pick 6 Tide."
- Matt
The Game
Ryan Fowler: Alabama 31 - Ole Miss 24
Predictions from the Tide 100.9 Producers
Justin Jones: Alabama 28 - Ole Miss 24
Noah Haynes: Ole Miss 21 - Alabama 17
Kim Rankin: Ole Miss 35. Alabama 21.
LOOK: 30 Best Major League Baseball Home Run Celebrations Using Props
We examined every Major League Baseball team and found our 30 favorite home run celebrations where players brought props to the party.
VHS Tapes That Sold For Shocking Amounts of Money
These VHS tapes recently sold for hundreds of even thousands of dollars.
Most popular grocery stores in America
Crimson Tide Class of 2023 Commits
A look at all Alabama commits from the class of 2023.
Central at Paul Bryant 9-9-2023 Week 3