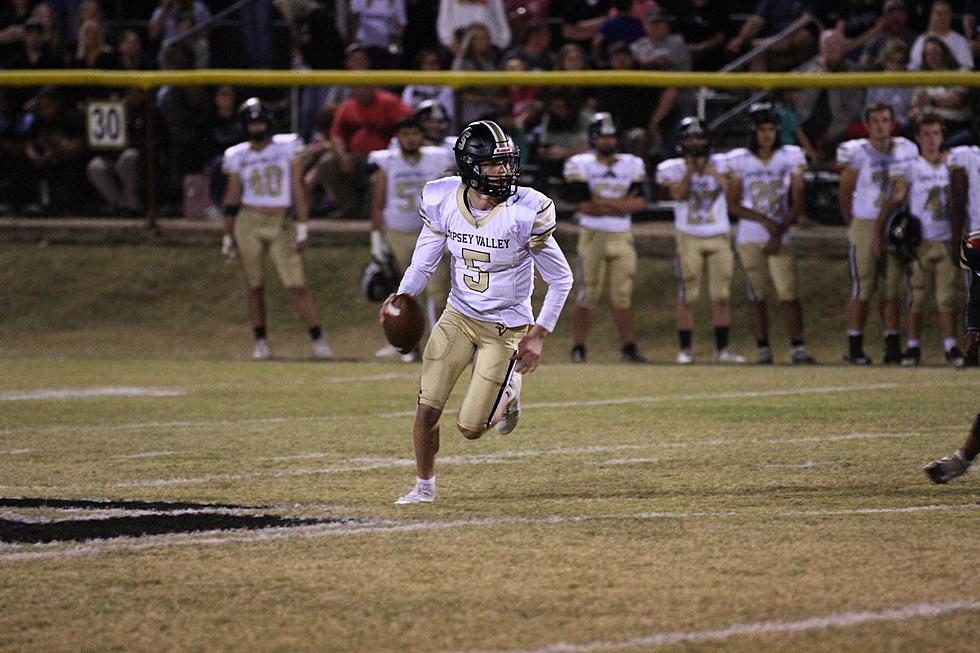 48-6 Run Gives Sipsey Valley an Emphatic Road Win
J. R. Moore | Townsquare Media
---
The home Hale County Wildcats fell to Sipsey Valley Friday night after being outscored 48-6 in the final three quarters of play.
Sipsey Valley (5-4) closes the regular season next Friday with a home matchup with Northside (4-5), a team that's struggled uncharacteristically in 2023. Hale County (3-6) on the other hand draws the tougher of the two opponents to end the season with as the Wildcats travel to Gordo (8-1).
Tide 100.9 | WTBC 1230 AM's coverage of the 2023 high school football season here in West Alabama is proudly presented by Freddy's Frozen Custard and Steakburgers.
Sipsey Valley Goes on 48-6 Run in Comeback
Tuscaloosa Academy Puts a Damper on Sulligent's Unbeaten 2023
The Tuscaloosa Academy Knights move to 6-2 for 2023 after beating Sulligent, 21-14.
Gallery Credit: (J. R. Moore | Townsquare Media)