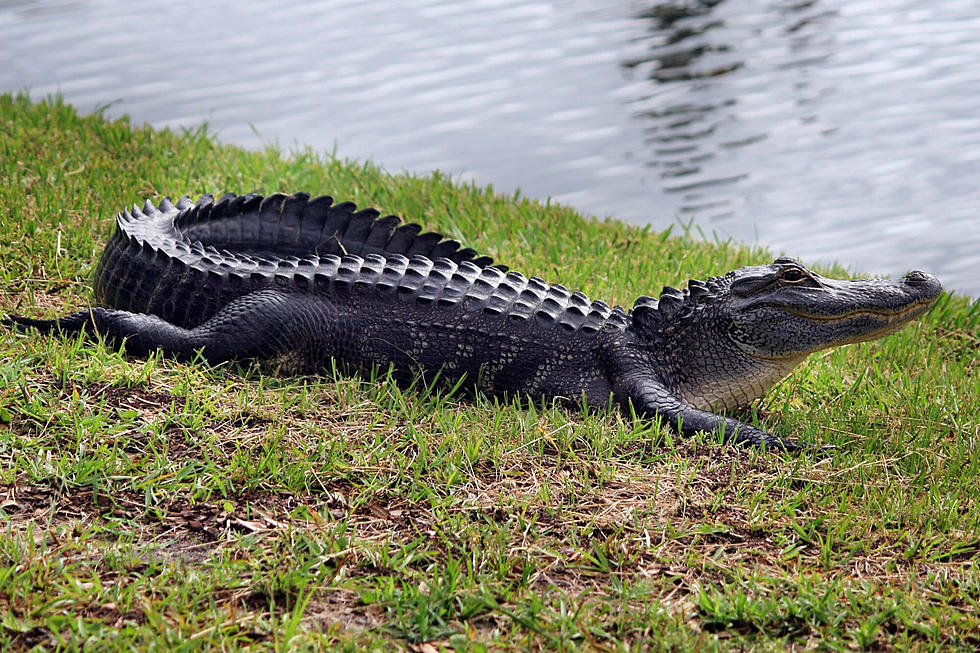 Horrifying: Alligator Attacks Dog In Lake
getty
74 year old Susan Marciano saved her golden retriever from an alligator attack. A horrifying experience Susan says she will never forget. When the Gator grabbed the pet at a park. The woman heroically saved her dog. The 74 year old woman took Nalu off her leash so she could play in the water,  during a walk at a Boca Raton park. The woman had been playing fetch with her dog when she saw a dark shape in the lake water were Nalu was waiting. She realized the shadow lurking was a six foot alligator! Susan said  "at that moment, my heart dropped".
The reptile made its move, attacking Nalu. Susan said "I wasn't thinking. I did the only thing I could do. I came down on the gator with all my weight". Nalu was freed from the alligator's jaws. Susan's hand was bitten by the gator causing a large puncture in her palm. Susan said  " I was in so much shock I didn't feel any pain".
After getting out of the water with her dogs, Susan went to the hospital and was treated and released. Nalu suffered puncture wounds to both her stomach and thigh, and had to undergo two hours of surgery at a vet clinic after the attack. Now, both the dog and owner are healing from the scary experience. Susan says Nalu is now more subdued than before the gator attack. When the game wardens searched the lake they were unable to find any alligators in the water.
Alligator attacks have been on the rise in recent years and there has been an increase in gator population. There have reportedly been 413 unprovoked Gator incidents in Florida between 1948 and 2019. 25 of those were fatal to the humans involved.
WATCH OUT: These are the deadliest animals in the world
LOOK: Stunning animal photos from around the world
From grazing Tibetan antelope to migrating monarch butterflies, these 50 photos of wildlife around the world capture the staggering grace of the animal kingdom. The forthcoming gallery runs sequentially from air to land to water, and focuses on birds, land mammals, aquatic life, and insects as they work in pairs or groups, or sometimes all on their own.