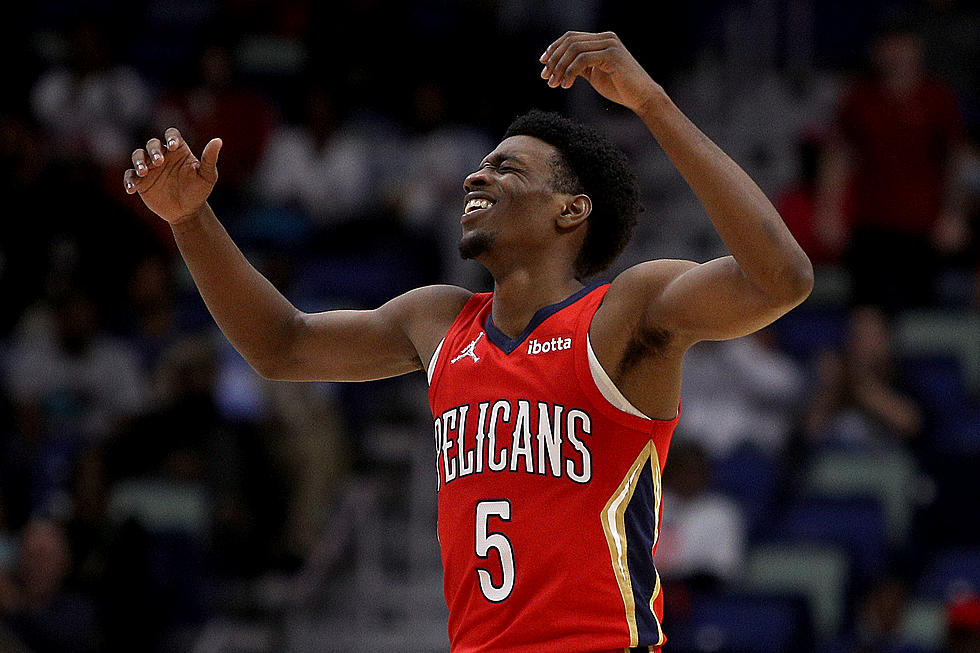 Herb Jones Named to NBA All-Rookie 2nd Team
Getty Images
As the 2022 NBA season heads to a conclusion, almost all awards have been given out, but recently the NBA published its official All-Rookie 2nd Team. Luckily, sitting on this list was none other than Herb Jones, fresh off the Pelicans season ending in the first round of the playoffs.
Jones proved his worth at the NBA level more as the season wore on, taking on increased minutes and impressing viewers with his defensive prowess. Many analysts and players alike were calling for him to be named First Team All-Rookie, but while he missed out on that award, his stellar season is being recognized.
Without Zion Williamson in the lineup, Herb saw an increased role, and proved his worth on the biggest stage. With a healthy Zion returning next season, the Pelicans now know they have young talent truly capable of bolstering their stars to a championship run.
While not recognized in any postseason awards, fellow rookies Jose Alvarado and Trey Murphy III also showed they can contribute alongside Jones in huge ways.
Jones averaged decent numbers, but worth noting is how much he improved offensively from his college days. His overall field goal percentage, three point percentage, and percentage of converted drives to the basket all improved, but the change wasn't only statistically.
Watching him, it was easy to see his confidence handling the basketball had never been higher. For young NBA players, confidence is often a huge issue, but Jones has made the leap look easy.
This confidence was fully evident in his defensive play all season. For about all of 2022, Herb was given the toughest matchup assignments, the Lebrons and Lukas of the league. Not only did he perform well for a rookie, he garnered Defensive Player of the Year hype.
Head coach Willie Green spoke of Herb, "In this league, you get thrown into the fire when you're that good." Green clearly thinks Jones is that good, and his play down the stretch has only cemented his coach's belief. Herb finished 3rd in the NBA in steals, with 130 this season.
Also recently, the New Orleans Pelicans were given the 8th overall pick in the NBA Draft Lottery, a trade pick that was part of the blockbuster deal that sent Anthony Davis to the Lakers a few years ago. With this high pick, a crop of great rookies including Jones, a talented group of stars, and the leadership of Willie Green, the sky seems to be the limit for this Pelicans team.
Alabama Basketball Players Who've Played in the NBA
Alabama Men's Basketball's Top Career Rebounders
Bama All Time Steals