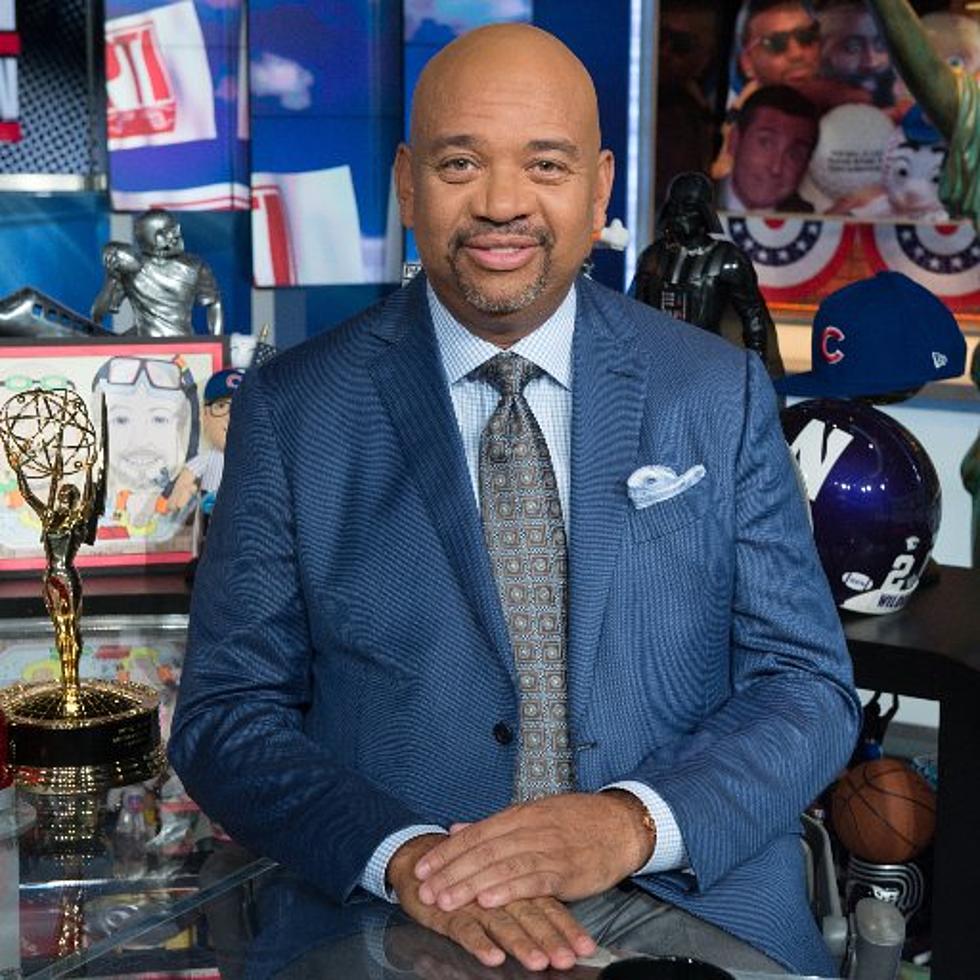 ESPN's Michael Wilbon Predicts Iona to Upset Alabama
Picture courtesy of @RealMikeWilbon on Twitter
ESPN on-air personality and co-host of Pardon The Interruption along with Tony Kornheiser has predicted the Iona Gaels to upset the Crimson Tide in their first round matchup on Saturday afternoon.
While appearing as a guest on Kornheiser's podcast, Wilbon stated "The biggest upset pick anyone on your show will have, I've got Iona beating Alabama. Rick Pitino has already beaten Alabama early in his career as a heavy underdog."
Wilbon is alluding to the 1987 Sweet 16 matchup between No. 2 seed Alabama and No. 6 seed Pitino's Providence Friars. Pitino led Providence to a 103-82 upset victory over the Crimson Tide.
Iona, who of course is coached by Rick Pitino, is an experienced team with some March Madness experience. In fact, before Pitino arrived at Iona in 2020, the Gaels had won the MAAC Tournament the previous four consecutive years to reach the NCAA Tournament.
Many of the Gaels best players are experienced seniors, which is absolutely critical in March. Two of their starting guards, Isaiah Ross and Asante Gist, are each seniors who are 24 years old. Both have been with the program since the 2016-2017 season.
Pitino coached teams famously have quite a bit of experience in March as well, with Pitino most recently serving as the head coach of Louisville from 2001-2017 before scandal forced administration to part ways.
Pitino's Louisville squad reached the Final Four in both 2012 and 2013, winning the title in 2013. However, both appearances have since been vacated by the NCAA in wake of an inappropriate recruiting scandal that Pitino was allegedly involved in, which ultimately led to his termination at Louisville.
Pitino also won a national championship with Kentucky in 1996 and reached the Final Four the following year as well. All totaled, including vacated appearances, Pitino coached teams have reached the Final Four seven times, which would be 6th all time without vacated wins.
Coach Oats and Alabama would be incredibly foolish to look past a hungry and experienced Iona team with a head coach who knows what it takes to win in March. If they do, it could be an early and bitterly disappointing exit for the Tide.
Alabama Crimson Tide All-Time Receiving Leaderboard