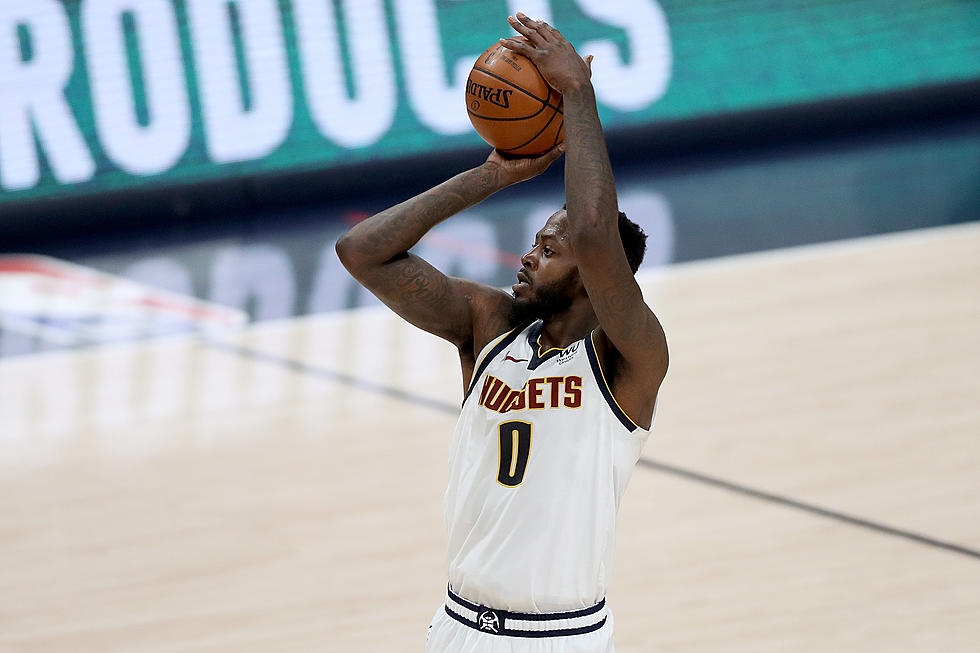 Alabama's JaMychal Green Re-Signs With the Denver Nuggets
Getty Images
Former Alabama and NBA free agent JaMychal Green has agreed to a contract with the Denver Nuggets to rejoin the club he spent 2020 with. Green's new contract is a two-year contract worth $17 million as reported by Shams Charania of The Athletic.
Green, a seven-year NBA professional, averaged 8.1 points and almost five rebounds per game in 2021 for the 3rd place team in the Western Conference.
The Montgomery, AL., native has fit in well with the Nuggets and even earned praise from his NBA MVP teammate.
"JaMychal is a guy that I would like to play with him for the rest of my life. He's amazing," said Nikola Jokic. "Whatever he does, he's aggressive, he's attacking the ball, he's shooting the ball. When he makes mistakes, I don't have anything to say to him because he'll get it back. He's a great player."
Green was a McDonald's All-American out of St. Jude High School and was named Alabama's Mr. Basketball in 2008. While at Alabama he earned First-team All-SEC in 2011 and Second-team All-SEC in 2012.
He did not get selected in the 2012 NBA Draft and instead spent time playing in the NBA D-League. He played well in 2013 and made NBA D-League All-Rookie Second Team. Green continued to develop his game and was named a D-League All-Star in 2015.
He was picked up by the San Antonio Spurs in 2014 and spent a short time with the organization before really catching on with the Memphis Grizzlies. Green spent four years in Memphis and then two more with the LA Clippers after a trade, before signing as a free agent with the Nuggets.
Lies Auburn Fans Tell Themselves About Bama Football
More SEC Throwdowns: Who else Should Join the SEC
80s Classic Hip Hop Joints from A to Z
Tuscaloosa's High School Football Programs
Here are some of the high school football programs located in or around the Druid City!