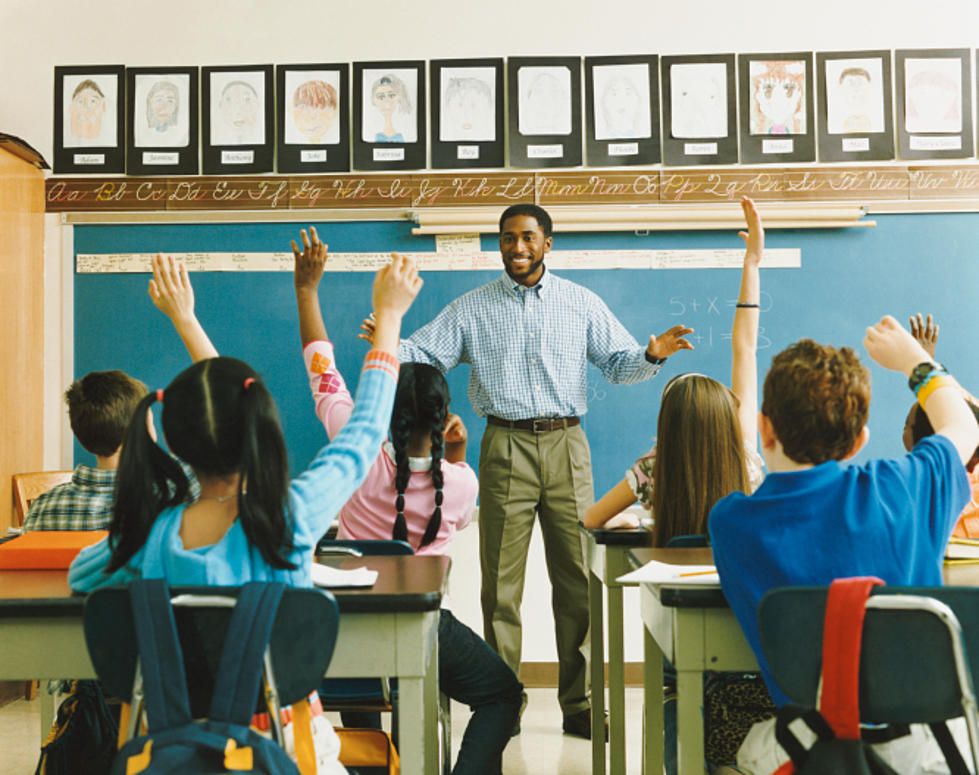 Alabama Teacher of the Year Finalists Announced
Digital Vision.
Enter your number to get our free mobile app
Everyone has had a teacher that changed their life, mine was Ms. Saunders, but I called her "Mama-Ders" or "dude". She was kind, genuine and 6'3. Teachers do more than explaining what a hypotenuse or giving us a quadratic equation formula. They teach us morals, honesty and how to be a loving person.
Alabama has now chosen the finalist for the 'Teacher of the Year' here in the Yellowhammer State.
Here is a quick rundown of those finalist:
Michelle Wade - Saraland Early Education Center, Saraland City Schools
David Dai - Alma Bryant High School, Mobile County Schools
Kathryn Knorr - Ogletree Elementary School, Auburn City Schools
Jessica Bowlin - Auburn High School, Auburn City Schools
Meredith Mitchell - Redland Elementary School, Elmore County Schools
Michael Sinott - Vestavia Hills High School, Vestavia Hills City Schools
Paul David Kelsey - Pleasant Grove Elementary School, Jefferson County Schools
Rebecca Blumenfeld - George Washington Carver High School, Birmingham City Schools
Sontessia L. Youngblood - Banks School, Pike County Schools
Hannah Hamm Bradford - Pike Road High School, Pike Road City Schools
Andrew Fletcher Jackson - Eden Elementary School, Pell City Schools
Niki L. Bowling - Arab High School, Arab City Schools
Chelsea Byrd - Maddox Intermediate School, Jasper City Schools
Alana White - Pinson Valley High School, Jefferson County Schools
Tonia Wilburn - Plainview School, DeKalb County Schools
Angela M. Jackson Pettus - Athens High School, Athens City Schools
Out of those finalist, four will be chosen to be in the finals.
I don't know and of these teachers personally or at all but, I really want Ms. Youngblood to win because teaching with that name has to be a tough thing to do.