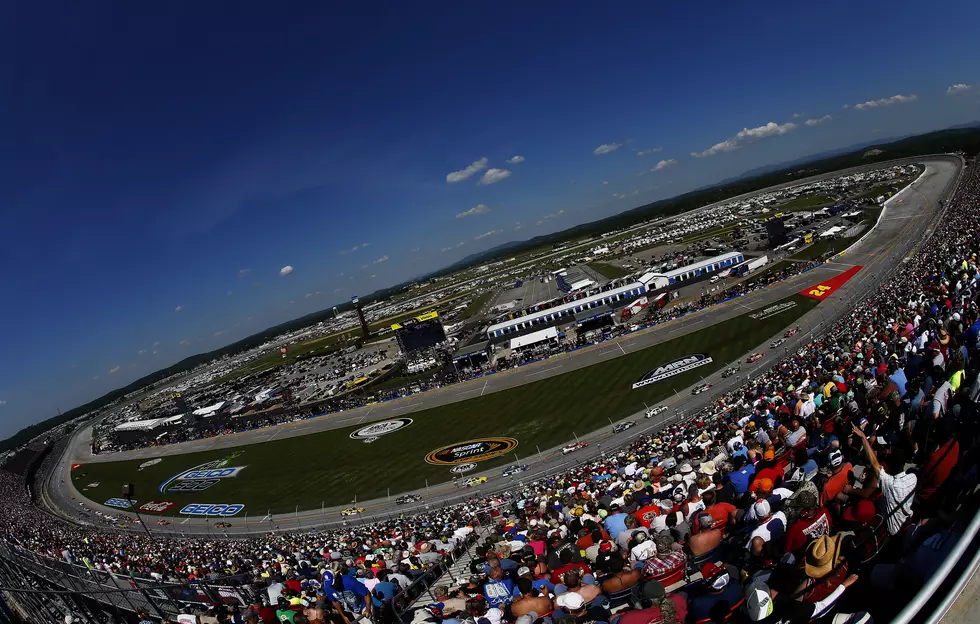 Advance-Priced Tickets On-Sale for Talladega Superspeedway's May Race
Jerry Markland/Getty Images
Fans who want Talladega's triple-header weekend, May 5-7 can do so at a lower cost starting today, Monday, Jan. 9th, with the track's advance-priced ticket offers.
The advanced pricing is good for the GEICO 500 Monster Energy NASCAR Cup Series (MENCS) race on Sunday, May 7, as well as the Sparks Energy 300 NASCAR XFINITY Series (NXS) event on Saturday, May 6. Six-time Talladega winner Dale Earnhardt Jr. is scheduled to make his return to NASCAR's Most Competitive Track after missing last fall's race weekend for medical reasons. Practice for both NASCAR races, as well as the start of the General Tire 200 ARCA Racing Series Presented by Menards event, kicks off the weekend on Friday, May 5.
Advance-priced ticket options for the anticipated action-packed weekend are available for a limited time and include:
$10 off regular pricing for the GEICO 500 set for 1:00 PM CDT on Sunday, May 7
$5 off regular pricing for the Sparks Energy 300 scheduled for 12 noon CDT on Saturday, May 6
Two-day ticket packages for both Saturday and Sunday start at only $50
Chairman Grant Lynch said,
Talladega Superspeedway is located in 'Earnhardt' country, so it will be exciting to see Dale Jr.'s return and attempt to add to his already impressive resume at NASCAR's biggest and baddest track. Fans who want to experience these once-in-a-lifetime events now have a great opportunity to reserve their seats at incredible, economical prices.
Earnhardt Jr. will be joined in the GEICO 500 by a cast of characters that include seven-time Monster Energy NASCAR Cup Series Champion Jimmie Johnson, defending race winner Brad Keselowski, and defending Coors Light Pole Winner Chase Elliott, who seeks to add to the legacy of his father – Bill Elliott - at the mammoth 2.66-mile layout.
The 2015 GEICO 500 winner Dale Earnhardt Jr. also said,
Talladega Superspeedway is a very special place. There is no other place like it. It has meant so much to me and my family with my Dad winning here so many times (10). There is no better race track in the world to drive or to watch a race. It is a great experience for the fans.
Anyone holding a Sunday admission ticket for the GEICO 500 will also have access to the traditional Saturday Night Infield Concert, located in the infamous Talladega Superspeedway infield. Kids' tickets (12-and-under) to the GEICO 500 start at $10.
Talladega Superspeedway offers over 15,000 free camping sites in three conveniently located parks. Free campgrounds now open at 9:00 AM on Monday of race week on a first-come, first-served basis and fans must show a Sunday GEICO 500 race ticket for entry. Free day parking on Talladega Superspeedway property remains available.