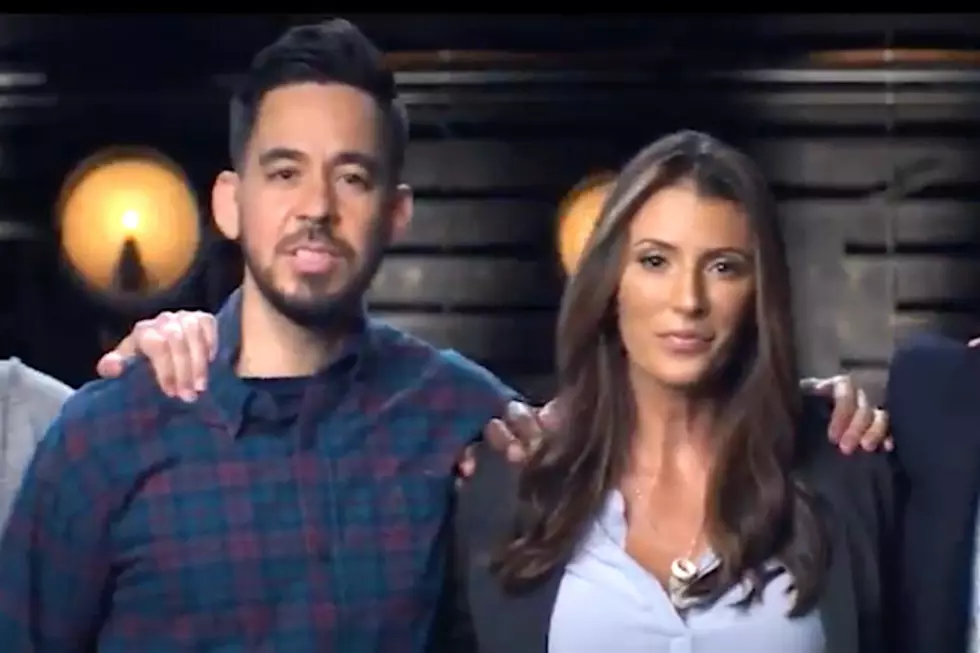 Talinda Bennington + Linkin Park's Mike Shinoda Appear in Suicide Prevention PSA
ABC
Talinda and Mike Shinoda lost Linkin Park vocalist Chester Bennington to suicide in 2017. Both Chester's widow and the Linkin Park MC have dedicated their time to suicide prevention causes since Bennington's passing. Shinoda's debut solo album, Post Traumatic, dealt with the death of his Linkin Park bandmate directly through tracks like "Crossing a Line."
A Million Little Things actor James Roday starts the PSA with, "We lost our fictional friend to suicide," referencing a plot point in the show's pilot episode. "And we lost our very real friend," continues Shinoda.
Talinda Bennington speaks next, adding, "Over a million people have thoughts of suicide each year" and "Know the signs of emotional suffering." According to the CDC in 2015, 9.3 million American adults experience suicidal thoughts each year, while the National Institute of Mental Health reported numbers closer to 10 million in 2016. Either way, statistics from leading health organizations suggest a much higher rate than conveyed by the National Suicide Prevention Hotline's message.
The ABC series centers on a group of friends whose lives are changed when one of their own decides to take his own life, surprising all of those around him. The series stars Roday, David Giuntoli, Romany Malco, Ron Livingston, Stephanie Szostak, Allison Miller, Christina Marie Moses and Grace Park.
Watch the PSA above and if you or a loved one is experiencing suicidal thoughts, the 24-hour hotline can be reached at 1-800-273-8255.
Chester Bennington: A Photographic Look Back Through the Years
10 Unforgettable Chester Bennington Moments