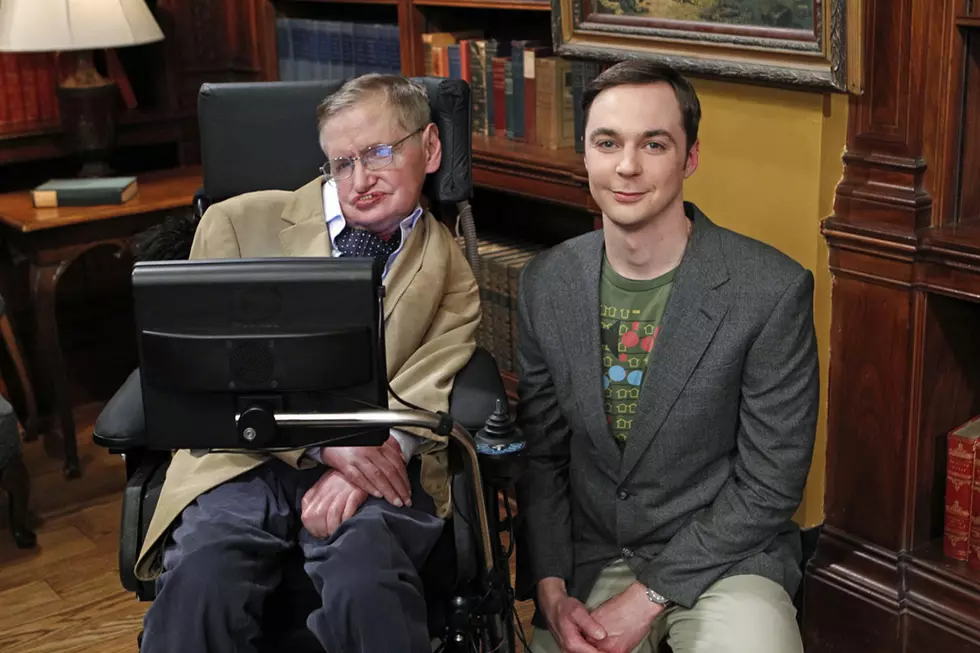 Stars Mourn Stephen Hawking: 'Thank You for Inspiring Us'
Sonja Flemming/CBS
Celebrities such as Eddie Redmayne and the cast of The Big Bang Theory have shared their thoughts on the death of theoretical physicist and cosmologist Stephen Hawking.
Hawking died Tuesday at the age of 76 a family spokesman confirmed. The author of A Brief History of Time, suffered from ALS that he was diagnosed with in his 20s.
"We have lost a truly beautiful mind, an astonishing scientist and the funniest man I have ever had the pleasure to meet. My love and thoughts are with his extraordinary family," Redmayne, who portrayed Hawking in 2014 drama The Theory of Everything said in a statement to Deadline.
Hawking has previously praised Redmayne's performance stating, "I thought Eddie Redmayne portrayed me very well in The Theory of Everything movie. He spent time with ALS sufferers so he could be authentic. At times, I thought he was me."
"In loving memory of Stephen Hawking. It was an honor to have him on The Big Bang Theory. Thank you for inspiring us and the world," said the official Instagram account of the CBS comedy alongside a photo of Hawking next to stars Johnny Galecki, Kaley Cuoco, Jim Parsons, Melissa Rauch, Simon Helberg, Mayim Bialik and Kunal Nayyar. Hawking had previously guest-starred on the show.
"It was truly such an honor getting to work with the incredible Stephen Hawking.. He made us laugh and we made him laugh. His life and career workings have been many a subject matter on @thebigbangtheory__ and we are all better for it. You will be missed but the world is grateful for the knowledge and courage you leave in your path. Thank you for being an inspiration to everyone," Cuoco said on her personal Instagram account.
"RIP Stephen Hawking. Genuinely very sad to hear that. If you haven't, read A Brief History of Time. It'll make the world feel more amazing and beautiful and strange. It'll also make you feel smart and stupid all at once," said comedy and actor Kumail Nanjiani on Twitter.
"I am very saddened to hear of Stephen Hawking's passing. His book was an enormous influence on me in college and meeting and getting to talk with him was one of the great thrills of my life. You are shining in the heavens you so loved now!" actress Mira Sorvino said on Twitter.
Copyright © 2018 United Press International, Inc. All Rights Reserved