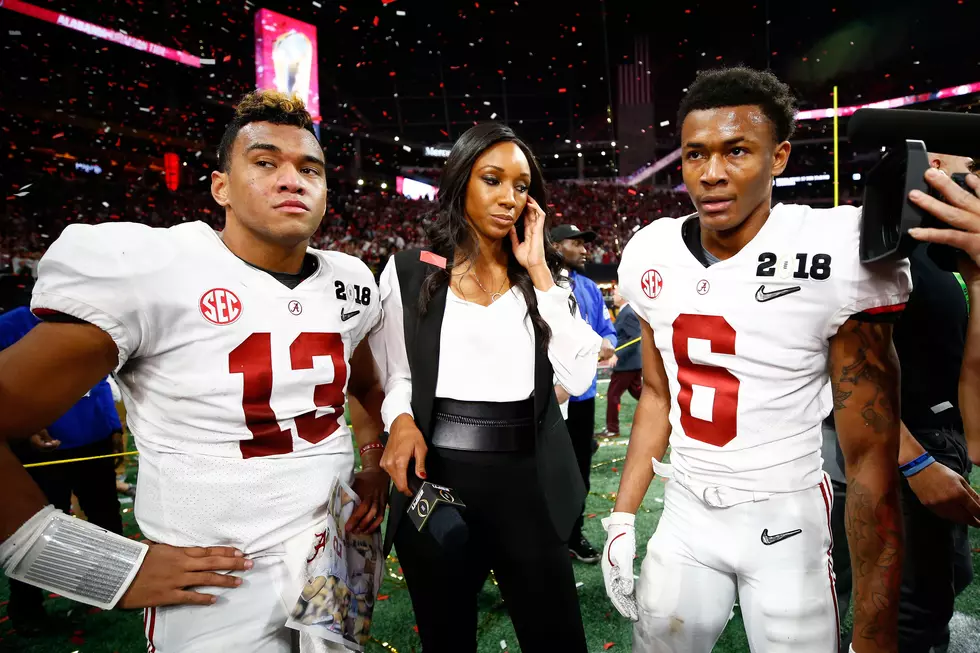 Multiple Trades Shake Up NFL Draft Board
Getty Images
It was a busy morning for some NFL GMs today and it led to a few huge trades that could re-shape the future of the NFL.
The Dolphins sent the 12th pick from San Francisco along with an additional 2022 first round pick to Philadelphia to move up to six. These moves completely change the NFL Draft and could end up affecting many players with ties to Alabama.
Let's start with Miami: The Dolphins are a roster that appears to be ready to win now. They only found themselves in the fortunate situation of picking third by owning the Houston Texans pick from the Laremy Tunsil trade. After Tua Tagovailoa struggled a bit in his rookie season, many suspected that with the Dolphins could look to take a quarterback at three.
This appears to not be the case, as it certainly looks like from these moves that GM Chris Grier is putting his faith in Tagovailoa. However, the move back up to six after trading down from three indicates that they could be potentially trying to land a receiver for Tagovailoa. Could we perhaps see an epic reunion of 2nd and 26 proportions between Tua Tagovailoa and DeVonta Smith?
As for San Francisco, they have now given up three first round picks and a third to get into this position of drafting third overall. Chances are, when you give up that much draft capital, it's probably for a new franchise QB.
With Jimmy Garoppolo still on the roster, the Niners appear unconvinced that he is the quarterback of the future. While certainly unlikely, is it possible that San Francisco could take a look at drafting Mac Jones third overall? Besides Trevor Lawrence, you could argue that Jones is the most ready to start day one guy available, so this could make sense if GM John Lynch wants to go with a new guy in 2021.
As for the final team involved, the Philadelphia Eagles now find themselves in an interesting spot. Philly picks up an extra first rounder next year in exchange for moving down six spots in this year's draft.
It had been rumored that the Eagles would maybe look to draft a QB at six, especially if BYU product Zach Wilson fell, but it now appears that the Eagles will stick with Jalen Hurts and collect an extra first rounder.
It was also thought widely that the Eagles could try to land Hurts a receiver at six, but now picking at 12 likely takes them out of contention for the consensus top three receivers in Devonta Smith, Ja'Marr Chase, and Jaylen Waddle.
While the top three guys will probably be gone, there are some intriguing other options in Minnesota standout Rashod Bateman, as well as speedy Florida receiver Kadarius Toney. Will GM Howie Roseman hang in at 12 and draft a target for Hurts, or will they go in another direction entirely?
No matter what happens next month, it appears we are in for yet another fascinating NFL Draft season. And as per usual, the Crimson Tide will be at the center of it all.
Here are 50 of your favorite retail chains that no longer exist.
Alabama Crimson Tide All-Time Rushing Leaders