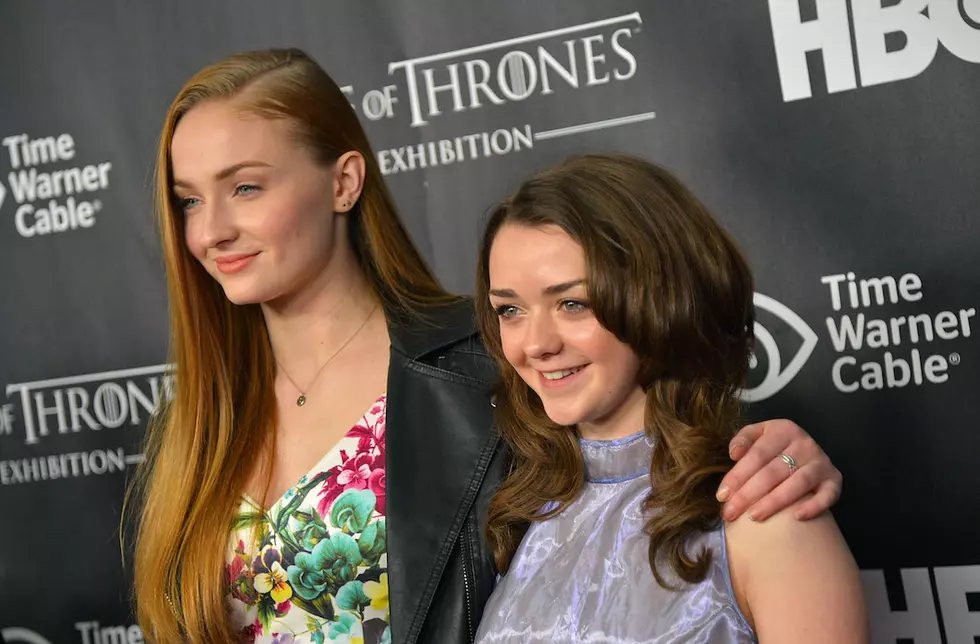 Maisie Williams is Going to be in Sophie Turner and Joe Jonas' Wedding
Mike Coppola/Getty Images
Maisie Williams and Sophie Turner have practically grown up together on the set of Game of Thrones, and now the girl who plays Sansa Stark is finally having that dream wedding she always fantasized about. Just switch out honorable knight or prince with pop star.
Back in October, the GoT star got engaged to Joe Jonas, and though they have decided not to start planning the big day until after the show's eighth and final season, Turner's fictional little sister divulged that she will be a bridesmaid in the wedding during an interview for her upcoming film, Early Man.
"It's very exciting," she gushed, before adding, "it's kind of bizarre though."
Don't worry, Maisie, it's always kind of bizarre to watch your older sister get married.
During the same interview, Williams also gave fans a little bit of what to expect of GoT's final season. It's either going to be everything everyone ever dreamed of, or it's going to be disappointing," she says. "It depends what side of the fence you're going to sit on. No matter what you do there's going to be that divide. It depends what people want from the final season. I love it, but you never know."
Watch the full interview below.