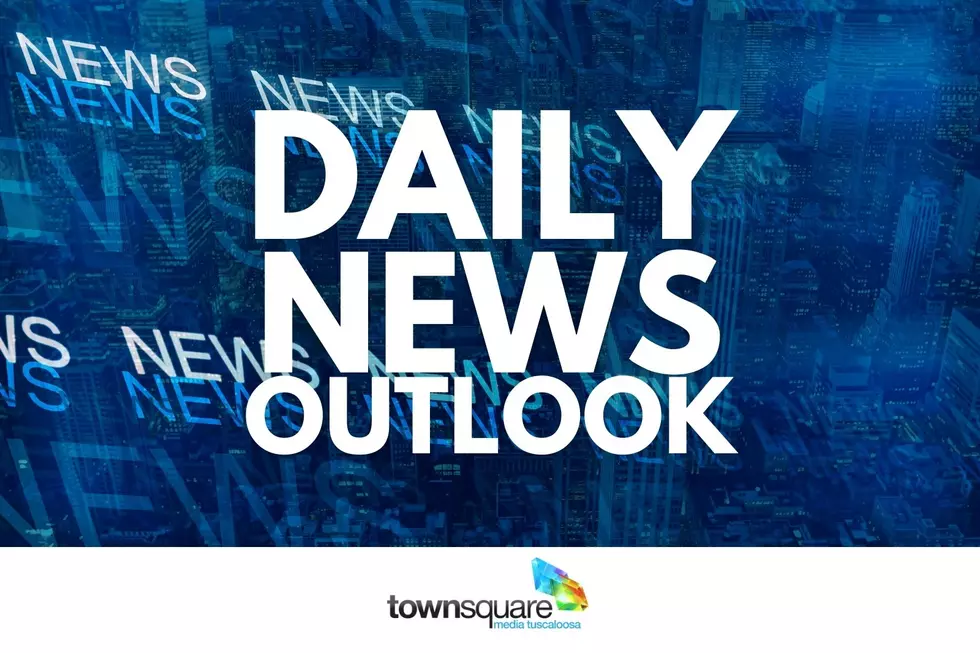 WEST ALABAMA WEDNESDAY BRIEFING
Canva
It is "Hump Day", halfway to a long Memorial Day weekend. Rain will linger in some areas of West Alabama this morning, with more sun filtering in by the afternoon. Daytime high temperatures will be in the upper 70s south to the lower 80s north...Tonight, will be partly cloudy in the evening becoming mostly clear. Overnight low temperatures will be in the middle to upper 50s.
------
If the full Tuscaloosa City Council approves in two weeks, an ordinance ok'd by the council's public safety committee yesterday will make it easier for landlords to remove unauthorized vehicles. Currently the property owner must be present but if the ordinance is finalized, a towing service contracted to the property owner would be able to check for an identifying tag and if there is none, the offending vehicle would be towed.
------
Alabama football player Tony Mitchell is scheduled for a plea hearing in his criminal case in Bonifay FL today. He enrolled at UA in January and was on the way to Ft. Walton with a friend when a Holmes County Deputy Sheriff attempted to stop them for a routine violation. After a high-speed chase, marijuana, a weapon and cash were found in the car. He is expected to be put on probation.
------
A bill to name a bridge over Tuscaloosa after the father of local businessman Stan Pate is headed to the desk of Alabama Governor Kay Ivey after the House of Representatives passed it Tuesday. The bill, introduced by state Senator Gerald Allen, would name the Interstate 20/59 "arch bridge" that crosses over McFarland Boulevard after Luther Stancel Pate III who was killed in a car accident in 1968.
------
One-quarter of Alabamians living with HIV, don't realize they have it and the state is 11th in the nation for new diagnosis. AIDS Alabama Director of Policy and Advocacy Vanessa Tate Finney tells news partner ABC334, exacerbating the problem is access to assistance. There are some 400 known cases in Tuscaloosa County, but experts believe than number is actually much higher.
------
In sports:
It will be Alabama versus Florida in the 2nd round of the Southeastern Conference Baseball Tournament today. The Tide got great combined shutout pitching, tremendous defense and timely hitting in a 4-0 win over Kentucky at the met last night. Bama lost two of three at Florida during the regular season. Since the firing of former Tide Coach Brad Bohannon, the Crimson Tide went 8-2.