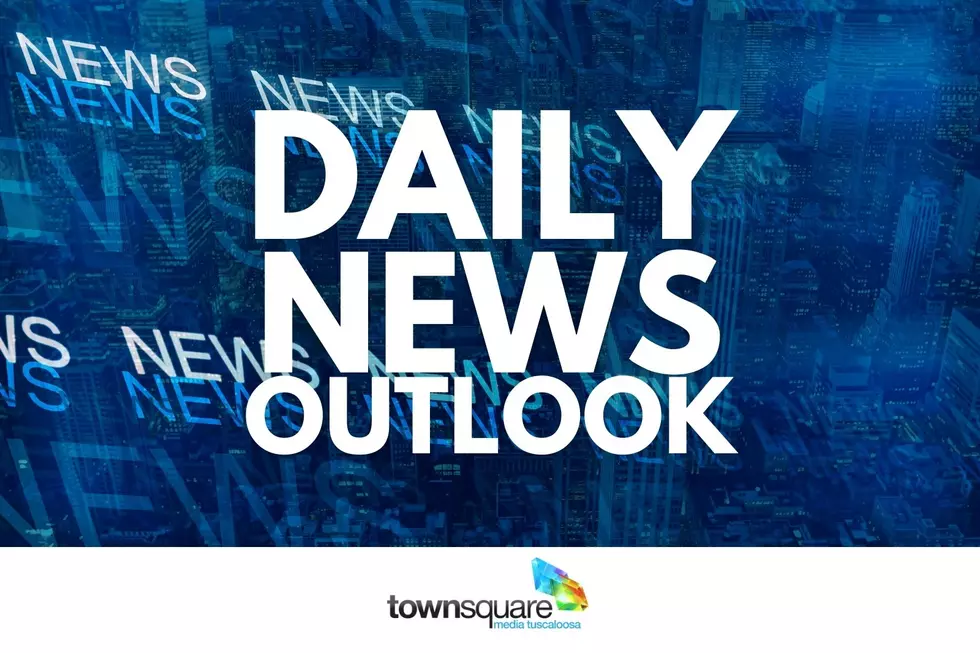 WEST ALABAMA TUESDAY BRIEFING
Canva
It is Tuesday, May 23, 2023, and another day of mostly cloudy skies and intermittent rain possibilities are in the offering. Widespread showers will persist across the northern half of Central Alabama, with a few thunderstorms at times. Activity will slide south and west through the day. Highs will range from the upper 60s to the lower 70s. Skies will begin clearing overnight with lows in the high 50s to lower 60s.
------
A disoriented 81-year-old man was disarmed by police as he brandished a gun at DCHRMC early this morning. The incident prompted a large police response around 5;00am but the situation was ended without further incident. Authorities reportedly will file no charges.
------
Alabama Senior Republican U-S Senator Tommy Tuberville is locked in a battle with the Pentagon over their policy to pay for abortions. He has placed a hold on all military promotions in response. The football coach turned politician criticized the military leadership for violating law and accused the Biden White House of making their own laws and bypassing congress. Tuberville appeared on the Townsquare media Tuscaloosa Steve and DC Show this morning.
------
Greene County High students have put together what they are calling a mental health fair for tomorrow. The event called "Minding Your Mental" is for students and adults. According to a Facebook post, the fair begins at 5pm in the school's gymnasium.   Mental health, health professionals and community leaders will be on-hand. There will also be food trucks, games and giveaways.
------
As the Alabama Legislature begins the last 7 meeting days of the regular session today, a ceremonial signing for eight bills already passed will take place in Montgomery. Among the bills, Gov. Ivey will sign is a law that streamlines adoptions and another that requires high school students to take a money management course.
--
A bill passed by the legislature but not on today's signing list gives Alabamians the chance to miss a court date or fee payment without getting their license suspended right away. Under current law, a court can revoke your license if you miss a court date or fail to pay a fine or fee. In 2021 170,000 Alabama drivers' licenses were revoked. Advocates point out you cannot get a job or vote without a license or state ID.
------
A deadly opioid thought to be 10,000 times more potent than morphine and 100 times stronger than its infamous cousin fentanyl has been discovered in Walker County. According to the Walker County Sheriff's Office, tests confirm a substance they seized last week is Carfentanil, an elephant tranquilizer even more potent than other deadly opioids commonly being abused in the area.
------
The Federal government has ended the official pandemic health emergency, but the deadly virus is still around. ADPH is winding down its COVID19 program, but Asst. State health Officer Dr. Karen Landers says county health departments are still providing free COVID-19 testing. Go to alabamapublichealth.gov to find the nearest county health department location.
------
In sports: 
Alabama Baseball opens play in the first round of the SEC Baseball Tournament in Hoover against Kentucky this afternoon.  The 1st pitch is set for approximately 4:30.
Game times for this weekend's NCAA Softball Super Regional at the Rhodes House are now set. 5th Seeded Alabama and 12th seed Northwestern will begin the battle for a spot in the College World Series at 7:00 Friday night. The second game is 8:00 Saturday night. An if needed, third game would be played at a time to be determined on Sunday.