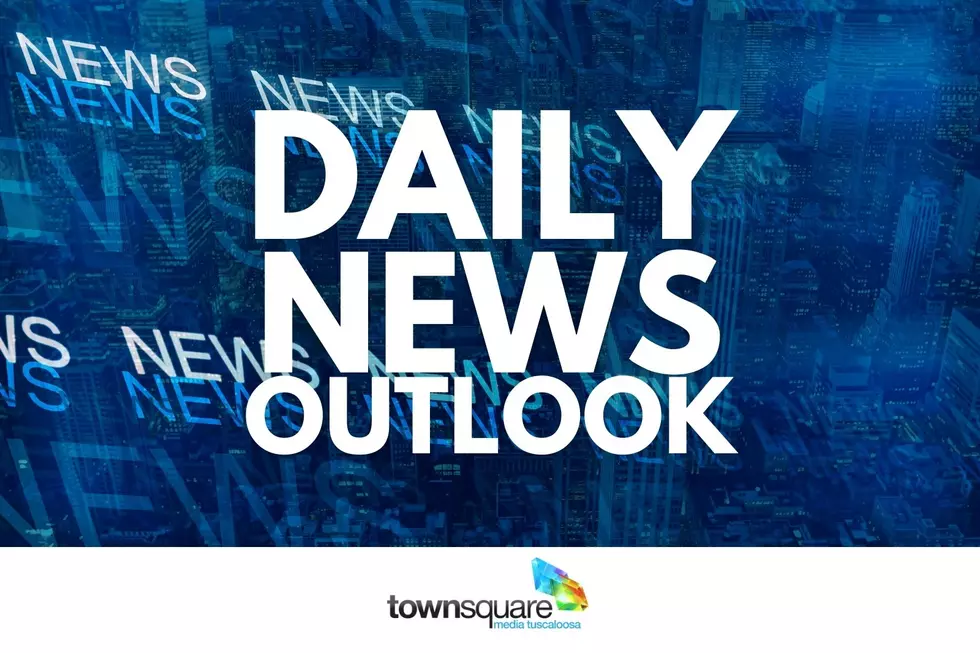 WEST ALABAMA FRIDAY BRIEFING
Canva
Its Friday!! The weekend countdown is on. But typical late spring weather may create difficulties getting in the games at the NCAA Tuscaloosa Softball Regional this weekend at the Rhodes House. Chances of showers and thunderstorms today will give way to a Moderate (1 in 5) Risk for severe weather tomorrow. Stay tuned to Operation Storm Watch and click on TuscaloosaThread.com for later updates and possible warnings.
------
Bibb County Sheriff's Deputy Brad Johnson, killed in the line of duty and Deputy Chis Poole, who was wounded in the same incident involving a violent felon, have received the Legislative Medal of Honor for Law Enforcement in ceremonies at the State House. Deputy Poole thanked lawmakers and told them while it has been tough getting through the aftermath, things will be better. 6 other officers, deputies and Troopers from across Alabama were honored for their exceptional duty.
------
Temporary youthful offender status has been granted to Michael Davis. Davis, who is 20, and former Alabama Basketball Player Darius Miles are charged with Capital Murder in the January shooting death of 23yo Jamea Harris on the Strip.
------
Alabama Southern Railroad Company will invest nearly $10 million to build a second railyard in Tuscaloosa. This new yard inside the Airport Industrial Park north of the Black Warrior River will supplement operations at the company's existing facility near downtown Tuscaloosa. It will result in fewer trains in West End and bring more jobs to the area.
------
Each summer the University of Alabama embarks on summer construction and maintenance projects from roadway and utility work to new buildings. This summer the Capstone has 100 projects either ongoing or about to begin. Most impactful is the closure of portions of University Blvd. for underground utility work. The price tag for all the work is around $300 million according to UA.
------
A bill denying governments hostile toward the U-S from purchasing land near military bases and sensitive installations in Alabama has passed the State Senate on a 26-7 vote. Gov. Ivey supports the bill. In its original wording, the bill was aimed at Chinese individuals but after protest, the legislation was broadened to pinpoint governments like China, Russia, Iran and North Korea.
In sports:
The Tuscaloosa NCAA Softball region begins this afternoon at 3:30pm when Central Arkansas plays Middle Tennessee. The 5th seeded host Alabama team faces Long Island at 6:00pm. The Bama games will be broadcast on 97.5 FM & ESPN+.
Alabama Baseball continued hot in Oxford MS last night as they beat Ole Miss 4-1 to begin the last weekend of the regular season with the SEC Tournament beginning at Hoover next week.  UA and OM play tonight and wrap up the series tomorrow.