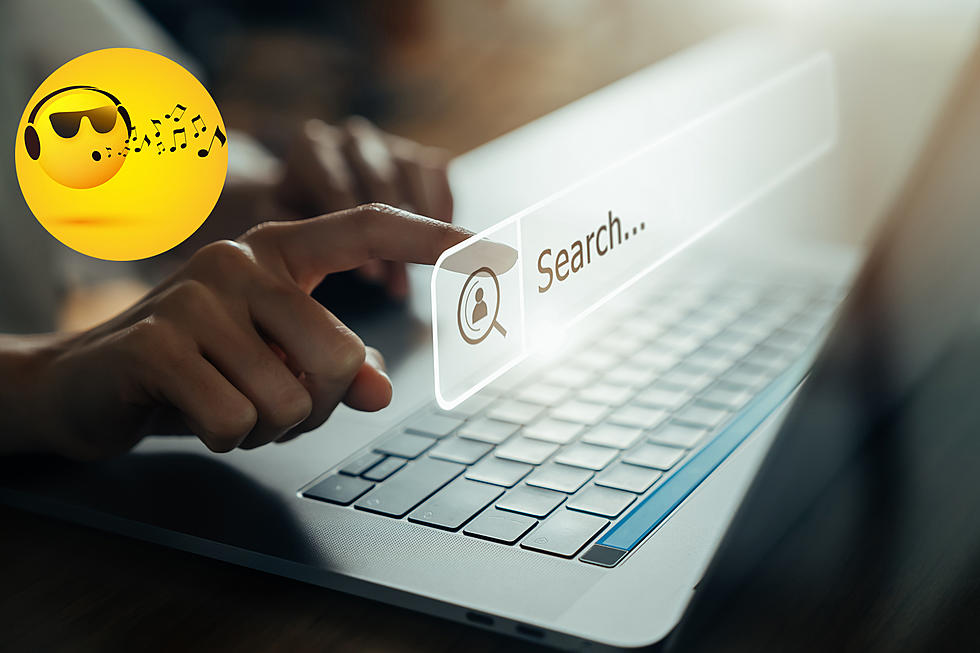 Study: Who Has the Most Searched Metal, Punk + Rock Lyrics?
Getty Images (2)
Apparently a lot of you have been seeking out lyrics to your favorite songs! A new study from WordList Finder has revealed that metal is the genre with the most Googled lyric searches around the world for the last four and half years, and while it may not be the most searched genre in the U.S., the breakdown of stats shows that plenty of you are seeking out metal, rock and punk lyrics stateside.
For this study, WordList Finder collected search volume data from Google Trends dating from January 2019 through July 2023, a four-and-a-half year period, examining the lyric searches for country, EDM, hip-hop, rap, indie, metal, pop, punk, R&B and rock.
As it turns out, metal songs had fans racing to their computers to find the lyrics more than anything else in 43 countries around the world. That's the. most of any genre, with the exception of hip-hop where 38 countries were scanning for lyrics. In the U.S., rap was the most searched genre for lyrics. Punk was well represented across the globe with 20 countries, primarily in Europe, seeking out lyrics, while rock was not as prevalent as only three countries (Benin, Chad and Nigeria) were seeking out rock lyrics.
What Lyrics Are U.S. Music Lovers Searching For?
Though rap may rule overall, there's a pretty wide swath of musical interest when it comes to lyrics. But sitting atop as the most searched lyrics over the last four-and-a-half years in Queen's "Bohemian Rhapsody." It's pretty understandable as "Scaramouche" and "Bismillah" are not often part of your everyday vernacular.
Sitting right behind them is the epic Eagles '70s hit, "Hotel California." which WordList Finder notes has a staggering six verses. It's easy to see why you might need a refresher on this sing-along favorite. Also within the Top 10 at No. 8 is another epic rock song, Led Zeppelin's "Stairway to Heaven," which we guess really does make people wonder about what lyrics are in the song. The top 10 most searched lyrics over the study period can be viewed below.
1. Queen, "Bohemian Rhapsody"
2. Eagles, "Hotel California"
3. Eminem, "Lose Yourself"
4. Michael Jackson, "Billie Jean"
5. Dolly Parton, "Jolene"
6. Don McLean, "American Pie"
7. Backstreet Boys, "I Want It That Way"
8. Led Zeppelin, "Stairway to Heaven"
9. Taylor Swift, "Love Story"
10. Britney Spears, "Toxic"
What Are the Most Searched Rock, Metal and Punk Lyrics in the U.S.?
Given what we just shared, there's already Queen, Eagles, Don McLean and Led Zeppelin amongst the most searched rock lyrics in the U.S. Rounding out the top five is another classic rock band, AC/DC with "Back in Black."
On the metal front, Metallica are well represented with two entries in the Top 5, as "Enter Sandman" tops the list with "Master of Puppets" placing at No. 5. In between, you'll find Ozzy Osbourne's "Crazy Train," Black Sabbath's "War Pigs" and Led Zeppelin's "Immigrant Song" placing at No.'s 2, 3 and 4.
READ MORE: The Most Disgusting + Gore-Filled Metal Lyrics of All-Time
And when it comes to punk, Talking Heads take the title with "Psycho Killer." They're followed by a pair of Green Day tracks - "American Idiot" and "Basket Case" - at No. 2 and No. 3, with The Clash finishing out the list with "Should I Stay or Should I Go" and "Rock the Casbah" and No. 4 and No. 5.
What Is Your State Listening To?
According to the WorldList Finder study, metal was the most searched genre in 12 U.S. states, with a heavy concentration in the midwest where Iowa, Nebraska and Kansas were among the states searching for metal lyrics. Another six states, with a definite influx in the Northeast, were seeking out punk lyrics. Connecticut, Vermont and New Hampshire were among those states.
They also broke down the most searched individual song lyrics by state as well, with The Clash's "London Calling," Black Sabbath's "Iron Man" and Beastie Boys' "Fight for Your Right" among the most searched song lyrics. See how it all breaks down below.
10 Rock Lyrics That Didn't Age Well
Whether they're offensive or just outdated, these lyrics wouldn't work in modern times!