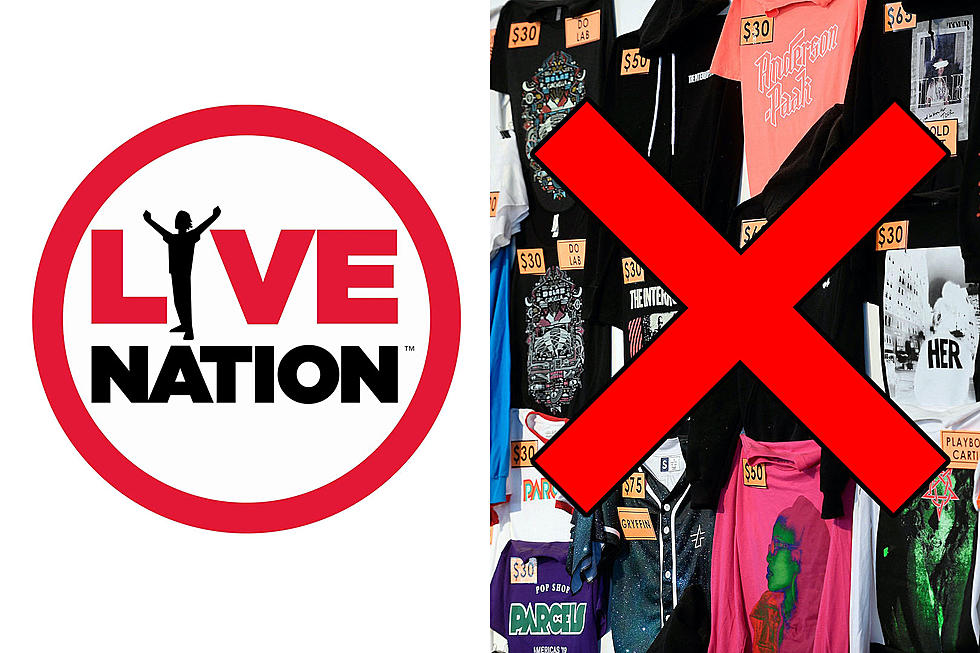 Musicians React to New Live Nation Program That Ends Merch Cuts + Offers Financial Aid
Live Nation Entertainment / Frazer Harrison, Getty Images for Coachella
Live Nation just announced its On the Road Again program today (Sept. 26), which aims to provide support for rising artists and their crew members at the club level and puts an end to merch cuts. Some artists and music industry personnel have since shared their thoughts on the new initiative on social media.
The On the Road Again website states that artists playing at small-scale Live Nation-owned venues will receive an extra $1,500 per show in gas and travel in addition to their guaranteed compensation for the performance. The money will be given to both headlining acts as well as opening acts. The program also asserts that venues won't charge merchandise fees, so the artists will be able to keep all of the profits they earn for selling their products at shows.
"These hardworking artists are impacted the most as tour costs rise and fluctuate. Touring is a crucial part of an artist's livelihood, and we understand travel costs take one of the biggest bites out of artists' nightly profits," the site reads. "By helping with these core expenses, we aim to make it easier for artists on the road so they can keep performing to their fans in more cities across the country."
You can see the full list of venues participating in the program at this location.
Merch cuts have been a highly-discussed music industry topic over the last year, with bands calling out venues directly on social media for their high percentages, and others ultimately protesting the fees by refusing to sell merchandise at their shows at all. Architects, Bad Omens, Monuments and In Flames are among the artists who have led the fight against the practice.
"Today is the first day that Live Nation has halted merch cuts for smaller venues. It's real!! We will not be paying out today," Monuments vocalist Andy Cizek wrote on his page. "Huge W, great job everyone!! Keep making noise until it's the standard everywhere."
READ MORE: Why Do Venues Take Merch Cuts From Bands? - We Asked People Involved
"Live Nation just officially launched a campaign to knock out all their independent competitors under the guise of helping and supporting the smaller touring industry," wrote Mike Ziemer of Third String Entertainment.
Bad Wolves guitarist Doc Coyle, Hatebreed's Jamey Jasta and a few other musicians have also shared their thoughts on the program on social media. See their reactions below.
26 Classic Rock + Metal T-Shirts Everyone Has Owned