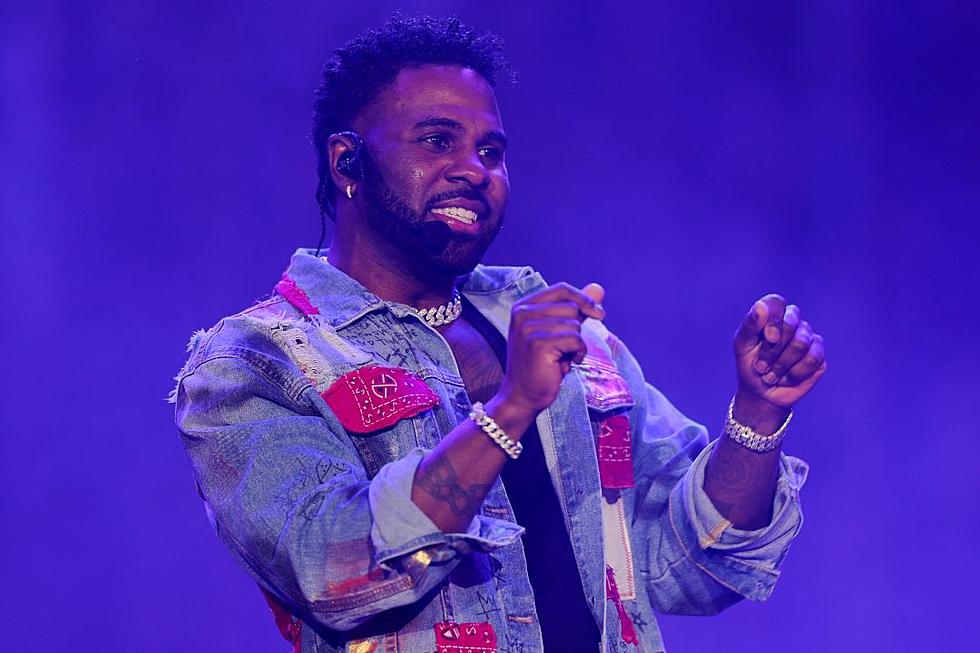 Jason Derulo Tips Server Enough to Pay for College Semester
Neville Hopwood via Getty Images
Jason Derulo's money "don't jiggle jiggle, it folds," and the pop star proved it when he left a whopping $5,000 tip to show his appreciation for a restaurant server in Nebraska.
Jordan Schaffer was working his typical Sunday shift at Charleston's Restaurant in Omaha when Derulo entered with his family.
"I was told I had a party of 18 coming in. I was like, 'Oh, OK. Cool.' That's always fun to have," Schaffer told KETV News Watch 7, explaining his co-workers stepped in to help ensure the musician's experience was "as perfect as it could have been."
In a video shared on Schaffer's TikTok, at the end of his family's meal Derulo sits at his table and fills out a hefty tip on his $795 bill. As the server thanks him emotionally, Derulo gushes, "You guys were really awesome!"
Watch below:
Schaffer told KETV News Watch 7 that the scenario of seeing a celebrity leave a large tip is something he had only ever read about online.
"I couldn't believe it. Seeing $5,000 written out on a check, it was like, heart-stopping, you know? To see it happen to myself is bewildering," he told the news outlet.
READ MORE: Full-Time Teacher Forced to Work at Domino's to Make Ends Meet
Schaffer, who split the tip with a co-worker, said the money is a huge stress reliever for him and his family. The money is now helping cover tuition for an entire semester of college.
"Tuition was due last week, and I haven't been able to pay it. Getting that money took a lot of stress out of my life," Schaffer shared.
Celebrities With Side Hustles