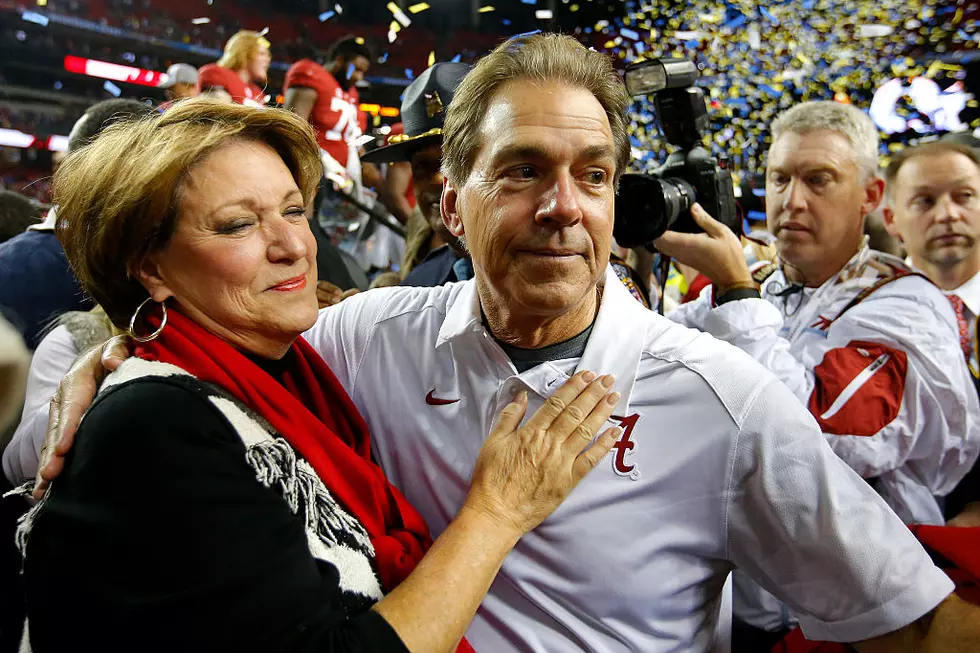 Hurricane Ian Puts Coach Saban's Home In Danger
Getty Images
Alabama head coach Nick Saban is knee deep in his 16th season leading the Crimson Tide. Saban is in full on preparation mode for the problem that the Arkansas Razorbacks present to him and his football team this week as they are the next opponent on the Alabama schedule, however the Sabans and really every resident in Florida face a much more dangerous opponent this week. Hurricane Ian.
"Speaking of the hurricane, you know, Coach Saban and Dabo Swinney have houses on Gasparilla Island, which is a barrier island in the Gulf of Mexico, just on the southwest coast of Florida. It's a really small place about seven miles long, one mile wide, no traffic lights, buildings can't be taller than three stories," said Lars Anderson on The Jay Barker Show on Wednesday.
The Wall Street Journal once said it was the 10 best places in the country to own a second home, and I fear that that island has just gotten wiped off the map, or is about to. That was in the "A zone" to evacuate mandatory and I think Dabo and Coach Saban aren't the only places to have places there. This is a scary, scary hurricane."
According to reports,  Saban and Swinney's properties are on opposite ends of the small island but given the minute nature of the island and the gargantuan nature of the storm the damage is likely to be extensive.
Bloomberg predicts Ian could bring $45 billion in property damage to the state of Florida.
While the Alabama coach is likely leaning on one of his standard principles, "be where your feet are" and focused on Arkansas, one can't help but wonder if some of his family's thoughts are with their summer neighbors as they battle the oncoming beast that is Hurricane Ian.
Alabama vs Vanderbilt Week 4 2022
Alabama vs Louisiana Monroe Week 3 2022