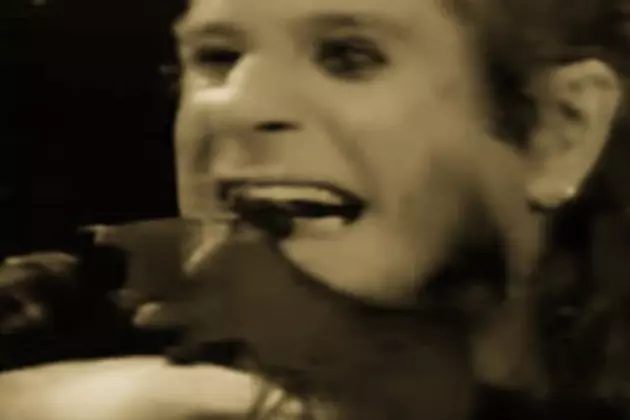 10 Iconic Shock Rock Moments
VH1
From Screamin' Jay Hawkins emerging from a coffin to Marilyn Manson stripping down on live television, we're going through the history of iconic shock rock moments in this Loud List.
With each era of shock rock, acts need to go further and further to elicit a great reaction. In the 1950s, shock rock was arguably invented by Screamin' Jay Hawkins and popularized thanks to his blackout drunk recording of "I Put a Spell on You." The following decade, Arthur Brown stoked further panic with "Fire."
Some of the most memorable moments in this list happened completely by accident. Alice Cooper's infamous chicken incident only occurred to due Cooper's fundamental misunderstanding of the birds. Needless to say, Alice learned that not all birds could fly after he threw a chicken into the air at a Toronto performance. When Ozzy Osbourne bit the head off a bat, he didn't do it to personify evil or piss off animal rights activists. The Prince of Darkness thought a fan had thrown a rubber bat onstage, but after Oz chomped into it, he realized the mistake he had made.
In more contemporary shock rock history, Gorgoroth became the 21st century's most shocking band after their 2004 Black Mass in Krakow. Filling their stage with "crucified" nude models, Satanic symbolism, sheep heads impaled on stakes and 80 litres of sheep blood poured all over the stage, Gorgoroth were charged with religious crimes in Poland. The black metallers escaped the legal mess relatively unscathed, but had to wait for years to release the official DVD.
Check out these 10 Iconic Shock Rock Moments in the Loud List above.
66 Most Important Moments in Metal History