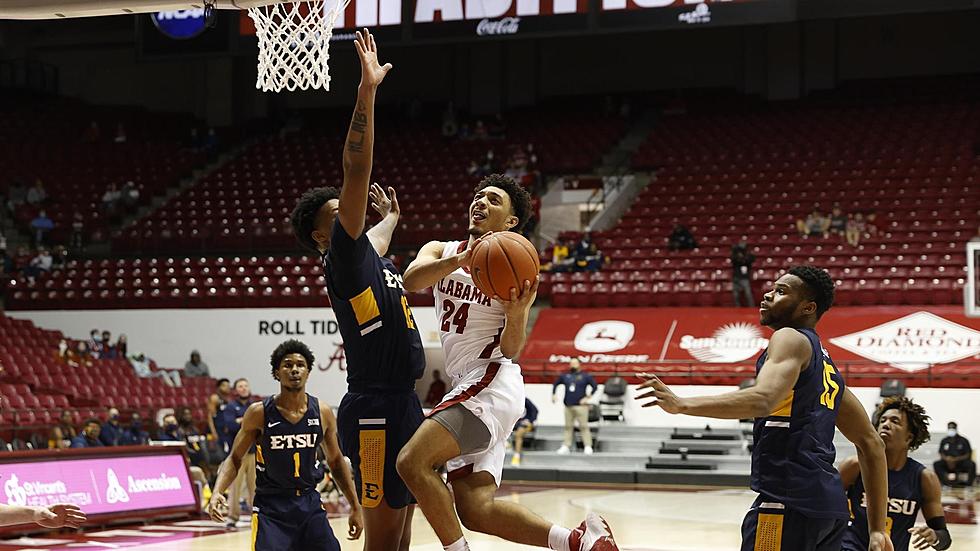 Younger Quinerly Following Brother's Footsteps and Leaving Alabama Program
Photo Courtesy of @Sean_Murphy_NJ
The Alabama Crimson Tide basketball program is in full turnover mode after the conclusion of the 2021-22 season. Starting point guard Jahvon Quinerly announced after the loss that the First Round NCAA Tournament game would be his final game in an Alabama uniform.
Two days later Alabama walk-on guard and younger brother of Jahvon, Jaden Quinerly announced his intention to transfer out of the Crimson Tide program.
Quinerly isn't alone in entering the transfer portal this week. The Tide has also seen scholarship athletes Alex Tchikou and Keon Ambrose-Hylton opt to enter the portal upon the conclusion of the season.
The younger Quinerly, a sophomore, appeared in four games for the Tide over two seasons. He scored two points and had one assist across four minutes played.
He's not the only walk-on to be leaving the program, lovable super seniors Tyler Barnes and Britton Johnson also graduated and will no longer be playing for the Alabama hoops team.
The Crimson Tide will likely have heavy roster turnover after this season, these first four players are possibly just the start of the changes.
You Have to See This Two Million Dollar Tuscaloosa Mansion
Book a Romantic Weekend Getaway at This McCalla Cottage
Notable Bama Players to Play in the WNBA