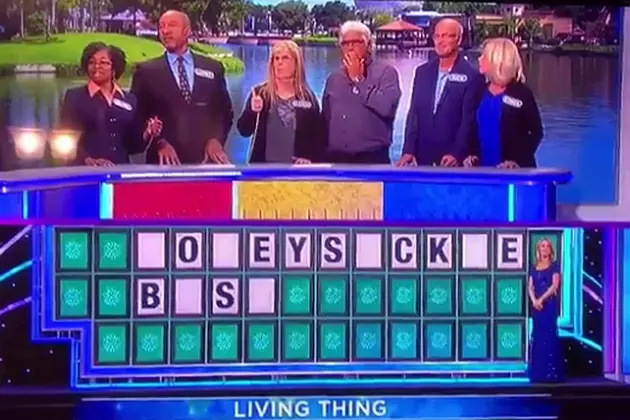 18 Embarrassing 'Wheel of Fortune' Fails That Will Make You Feel Like a Friggin' Genius
YouTube / @TheEricHammer, Twitter
Benjamin Franklin was wrong. There are three things certain in life: death, taxes and horrendous Wheel of Fortune guesses.
Don't believe it? Behold this totally non-sensical answer from a contestant earlier this week. She actually said "popsicle bike," out loud, for other people to hear. You don't even have to know the category to know that's just plain absurd. Unless there's some sort of children's book involving popsicles and bikes -- which, mental note, sounds like a winning idea, so get writing, pronto -- this is a total and embarrassing no-go.
Sadly, Melinda here is far from the only doofus to gain infamy for butchering a puzzle in front of Pat, Vanna and, you know, everyone else in America who just so happens to be visiting Nana and isn't sure what else to do with her to pass the time in the home.
We've rounded up a bunch of classic and ridiculous Wheel of Fortune fails that will make you shake your head and be grateful you never said anything this outlandishly dumb while the cameras are rolling. We'll kick off our salute to stupid with this boneheaded take on a classic Tennessee Williams' play.