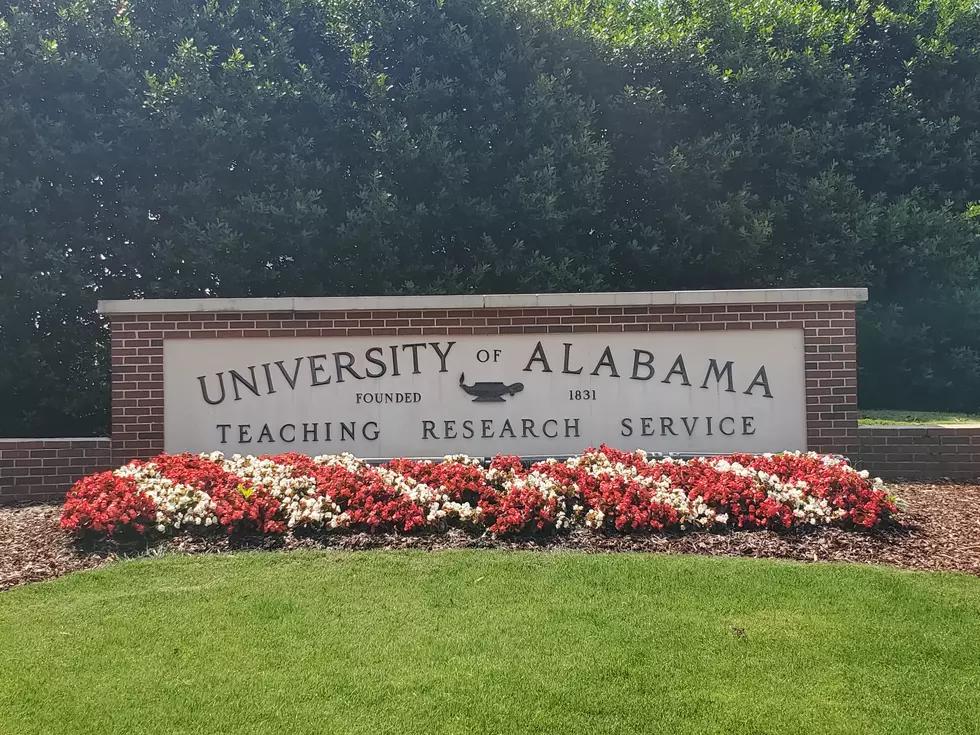 What Lower UA Enrollment Numbers Could Mean for Tuscaloosa
The University of Alabama
The Alabama Department Health has confirmed more than 36,000 total cases of COVID-19 in Alabama since it began tracking the pandemic in March, and roughly 10,500 were added in the last 14 days, demonstrating a worrisome statewide spike in infections.
At the same time, the University of Alabama draws closer every day to welcoming back tens of thousands of students to its Tuscaloosa campus. Yet to be seen is how many of those students will return to the Druid City, and what impact a decrease in their numbers could mean for the community as a whole.
In mid-May, Shane Dorrill, the Assistant Director of Communications at UA told Townsquare Media that University administrators feel good about how the student population will look for the Fall semester.
"Fall enrollment numbers won't be available until September," Dorrill said. "Early indicators are very positive, and our admissions staff is working hard to communicate with many prospective students who are expected to make UA home."
Some area property managers who rent living space to University students tell a different story, though.  A manager at the upscale Tradition on Caplewood apartment complex said the complex would have already been rented to capacity at this point last year, but is struggling to reach 80 percent occupancy in 2020. He said the one-bedroom spaces are filled already, but many shared-space three-bedrooms suites are still empty.
Trying to guess how things will look at the Capstone based on other colleges and universities in the state is also tricky,
A spokesperson at Auburn University said the Tigers are considering canceling or rescheduling events into Spring 2021 and moving new student orientation online, but like Dorrill, said they do not anticipate a significant drop in enrollment numbers. Auburn was home to 30,460 students in 2019-20 academic year .
"Current indications are leading us to expect normal student enrollment numbers for the fall," Auburn's Director of Communications Services Preston Sparks said.
Representatives for Stillman College in Tuscaloosa said they are still uncertain if the school will reopen in the fall or the spring. They also said masks and regular use of hand sanitizer will be required, and many dorm rooms will not allow double occupancy, essentially cutting on-campus living spaces in half.
Julie Taylor, Director of Undergraduate Admissions for the University of North Alabama in Florence, said UNA is considering turning the more traditional residence halls into one-bedrooms, citing communal bathrooms as a primary concern for the spread of the virus.
Many students and parents have been vocal about concerns of paying expensive tuition for a restricted college experience, and some students are considering taking a gap year to allow the pandemic to be better addressed before returning to campus.
Only time will tell how drastic the 'new-normals' will be not just for Universities and their students, but for every part of the college town around them.
Enter your number to get our free mobile app