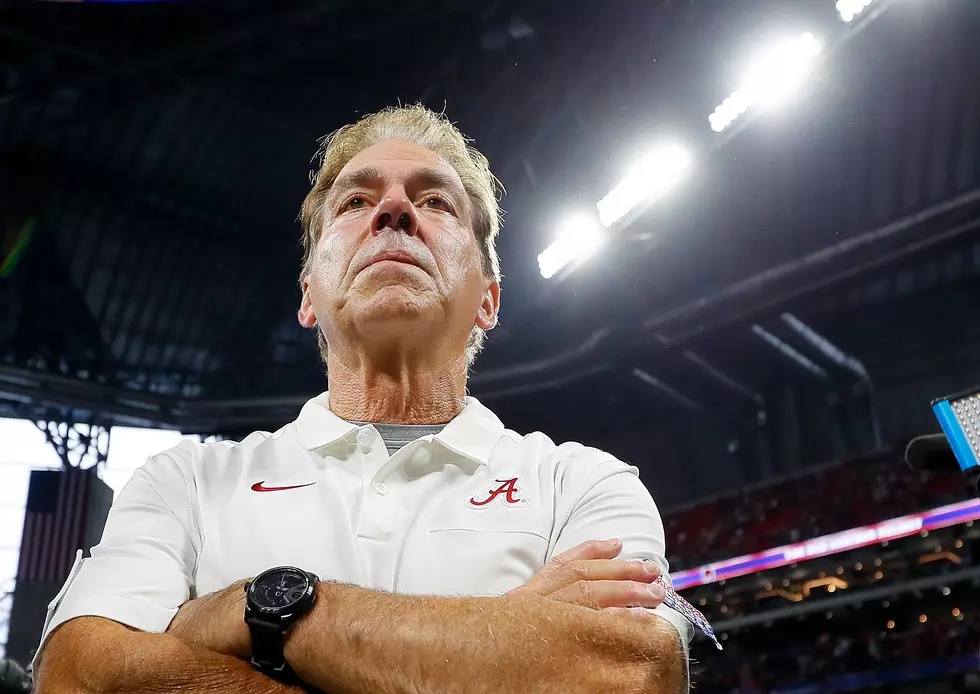 What If Saban Never Came To Alabama?
Getty Images
Enter your number to get our free mobile app
I'm a big music fan but one thing that goes under the radar about myself is that I'm a mega college football fan. I believe the love fans of college football out shines any sports fan (yay, even beating out European Soccer Leagues).
One thing that has been going through my mind lately in a fan fiction sort of sense is the chance that Saban never became the head coach for the Crimson Tide. 13 years ago, Saban was a great coach for the LSU Tigers and a average coach for the Miami Dolphins. He had a stacked assistant coaching staff and a badass defensive coach named, Bo Pelini, who left LSU the same day as Saban did.
Let me take you back, Mike Price was just fired at Alabama for a 4-9 season (one of the worst of all-time at Alabama). The coaches up for auction: Rich Rodriguez, Steve Spuriller, Greg Sciano and David Cutcliffe.
The coaches were all accredited with winning seasoning with amazing programs. If Saban didn't get picked as the coach in my mind I would have picked Steve Spurrier because of his past badass performances with South Carolina and Florida State.
At the end of the day, it really doesn't matter because we the most winning coach of all-time and the most likable man in college football even off the field.