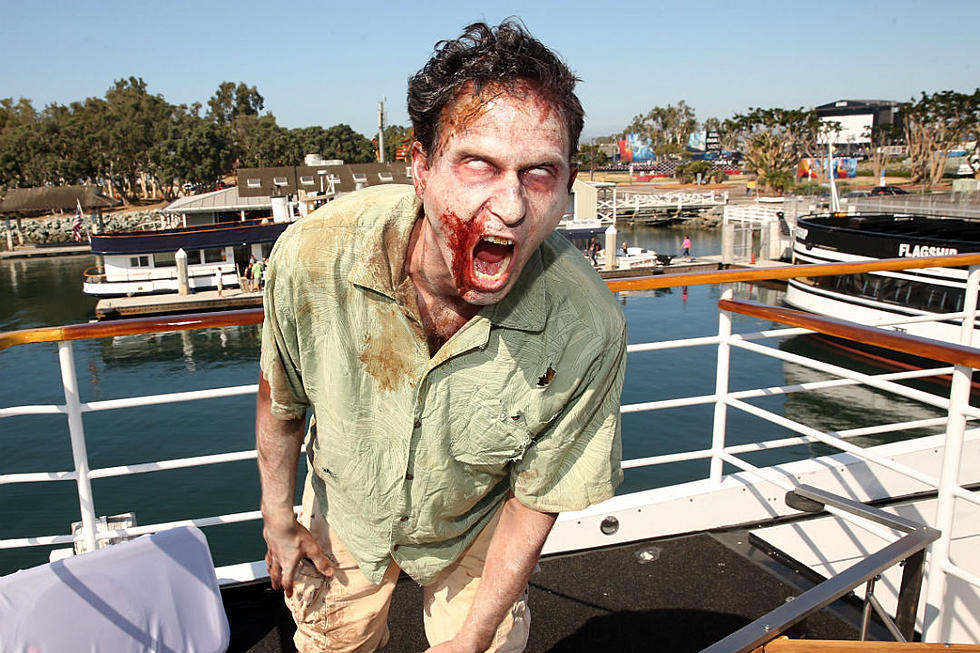 'Walking Dead' Production Shuts Down After Stuntman's 30-Foot Fall
Jesse Grant, Getty Images
Walking Dead Season 8 production has come to a screeching halt after a beloved stuntman plummeted to a concrete floor while filming.
John Bernecker fell 30 feet and encountered a life-threatening head injury yesterday (July 13) while the cameras were up, according to Deadline. The accident is now being investigated by the network and SAG-AFTRA, which represents stunt professionals.
"We are saddened to report that John Bernecker, a talented stuntman forThe Walking Dead and numerous other television shows and films, suffered serious injuries from a tragic accident on set," AMC said in a statement. "He was immediately transported to an Atlanta hospital, and we have temporarily shut down production. We are keeping John and his family in our thoughts and prayers."
"We have been informed of a serious injury to a SAG-AFTRA member on the set of The Walking Dead and are investigating the situation," the union added in a separate statement. "As always, the safety and security of our members and others on set is of crucial concern to us and we are focused on this in our investigation. Our thoughts and prayers are with the performer and his family."
The show's eighth season is currently scheduled to premiere on October 16, but there's no word on whether that will change.
Artists Who Were Injured While Performing: