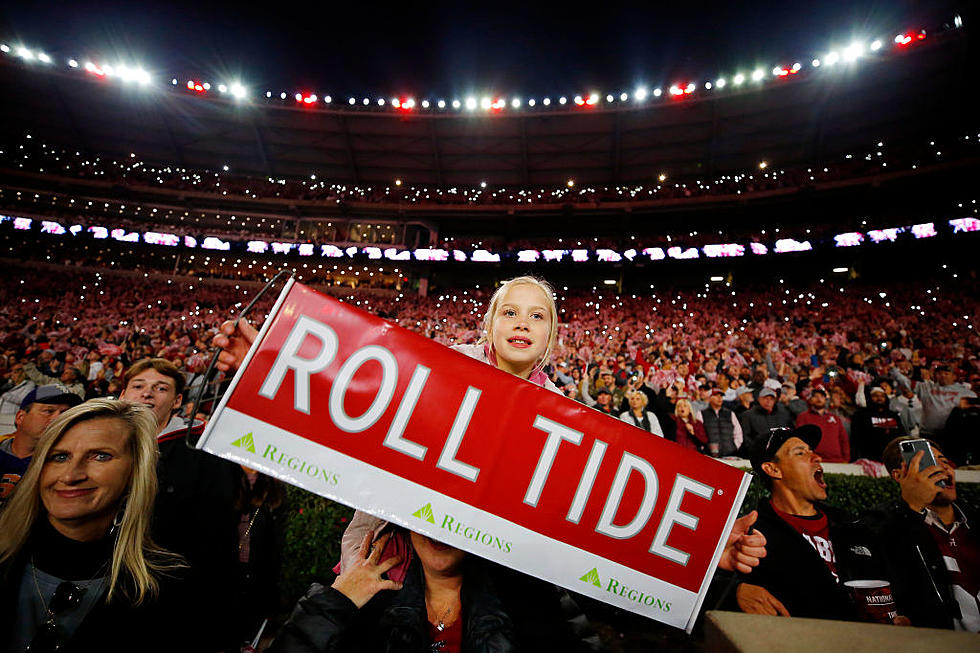 Viral Tik Tok Video Shows the Worst Pronunciation of Tuscaloosa, Alabama
Getty Images
There is a young man on Tik Tok who is going viral for mispronouncing certain words and it's downright hilarious!
The first time I came across the Tik Tok user Travion Thomas was him mispronouncing the word jalapeños. I couldn't believe my ears while watching the video and couldn't help but die from laughter.
It was a simple question, asking if he liked jalapeños on his nachos and his response was golden.
How in the world do you mispronounce jalapeños that bad? The comments were hilarious but I don't even want to focus on this video. The next video I saw from his took the cake.
His page is pretty much made up of him responding to questions and comments people leave under his previous videos. Recently, someone asked if he was from Tuscaloosa, Alabama and his response was simple but the way he butchered Tuscaloosa was shockingly funny.
The video has over 116 thousand views and almost 400 comments after being online for just a day. Check out how he completely destroys the pronunciation of Tuscaloosa.
There was one comment that I saw was the closest to the way he mispronounced Tuscaloosa.
"He said 'torui lite cortisol Alauhbama'
There are other comments that were from Alabamians who were offended by his mispronunciation. "Bruh don't ever do my state like this no mo 😂😂😂."
Another comment read, "bro don't be disrespecting my town like that."
If it's any consolation, he picked Alabama to win the National Championship.
Have you ever heard anyone pronounce Tuscaloosa that way?
Jaw-Dropping Views from this Destin, Florida Mansion
You Might Be Shocked by the Price Tag this Georgia Estate
This Madison, Alabama Mansion is a True Lap in Luxury