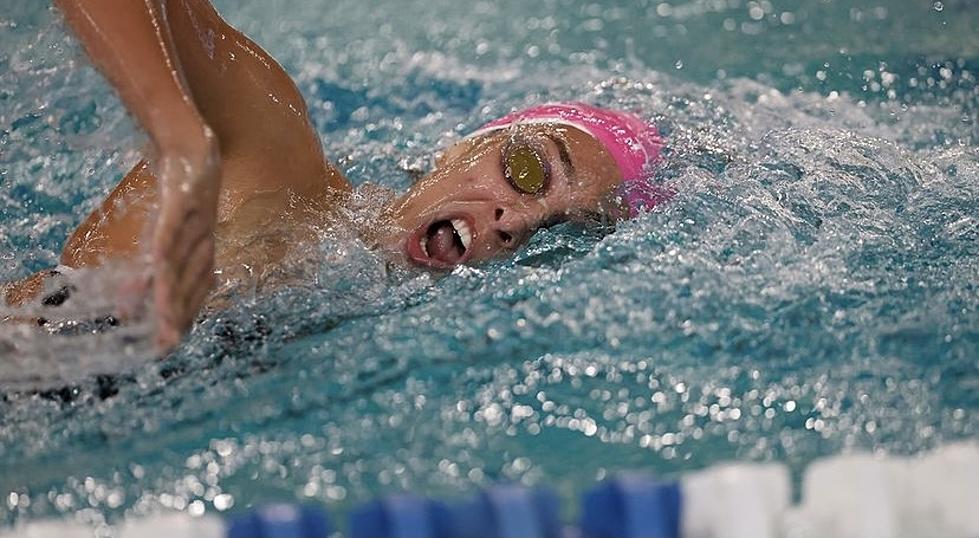 UA Swim and Dive Traveled to Birmingham Southern For First Road Meet
Photo from UA swim&dive via Instagram
The Crimson Tide had an eventful weekend for their sports teams, and a big one was UA's swimming and diving having its first away meet against our neighbors at Birmingham Summer. With this victory, it gets the season off to an undefeated start with high hopes ahead.
This Power of Pink meet was a wipe out for the girls, as they blew Birmingham Southern out of the water. Winning by the drastic margin of 201-85, making this a massive win for the girls. The guys also took victory with a score of 194-91. These two teams have been putting in so many hours of work and effort and it is definitely paying off.
This meet is also leading into its first SEC meet at home against LSU, on Friday, Nov. 5. This is a huge meet for UA, as they are also hosting this event. This event is slated to start at 12 p.m. CT, but the events themselves aren't to undergo until 1 p.m.
With the amazing performance these young athletes have shown, it is easy to say they will only continue to shine and show their crimson pride. They would only love to have the audience to come and cheer them on. Come out on Friday Nov. 5 at 1 p.m. and support your fellow Crimson Tide.
Alabama's Top 10 Athletes - Fall 2021
The Alabama Crimson Tide boasts an extremely successful athletic department with amazing athletes playing multiple sports. The top 10 athletes include national champions, an Olympic athlete, SEC champions and various record holders.
Alabama Athletes With NIL Deals
The biggest evolution in college athletics history is here. Check out which current Alabama athletes hold NIL deals in this ever-expanding and changing photo gallery.
More SEC Throwdowns: Who else Should Join the SEC
Lies Auburn Fans Tell Themselves About Bama Football