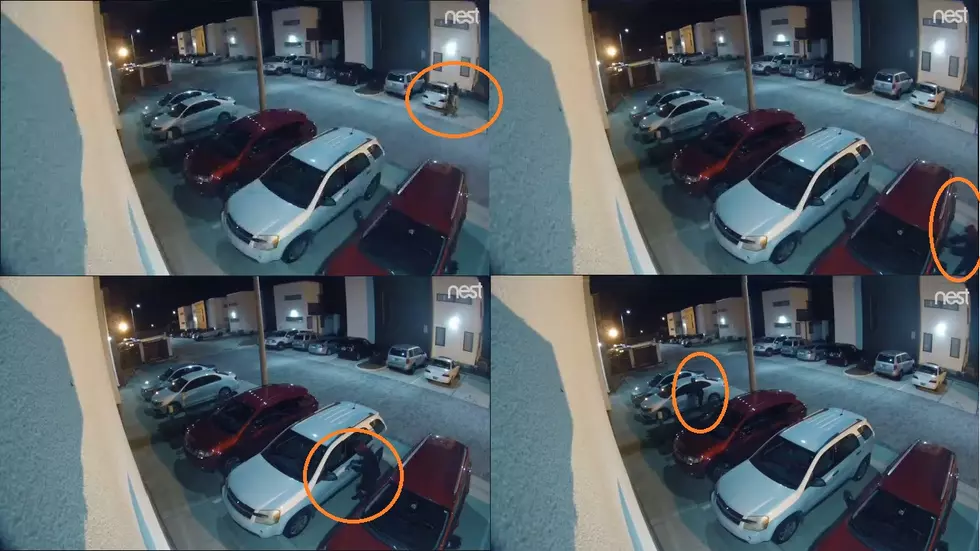 Tuscaloosa Police Release Videos of Attempted Vehicular Burglaries
(Credit: TPD/Elements Surveillance Video Screenshots)
"Lock It or Lose It" is a campaign used by law enforcement to urge Tuscaloosa residents to lock their vehicles and homes as the simplest way to deter thieves; and the Tuscaloosa police Department has released four videos from surveillance at The Elements, which show two individuals checking vehicles' doors in search of easy entrance.
It's great that this complex has surveillance, but that still doesn't keep items from being taken.  It only provides a bit of information in determining a suspect.  The easiest way to prevent being a victim is to lock your doors.  Almost as important, don't leave items of value within view.
Elements on 30th Avenue East is one of Tuscaloosa's newest home developments, with rental prices ranging from $1800-2400, according to Apartment Guide.  Without a doubt, the surveillance system is one of the amenities that captured the interest of residents and visitors alike.  But what about other apartments and homes that don't have video security?
It's best to not even tempt the thieves.  Lock your doors!